The WR450F received a full overhaul for 2019 and Yamaha paid particular attention to the motocross-bred engine.
Yamaha's 450F enduro has always been known as one of the fastest 450 out of the crate so what did they do for 2019? Yamaha made it even faster.
Here is what's new for 2019.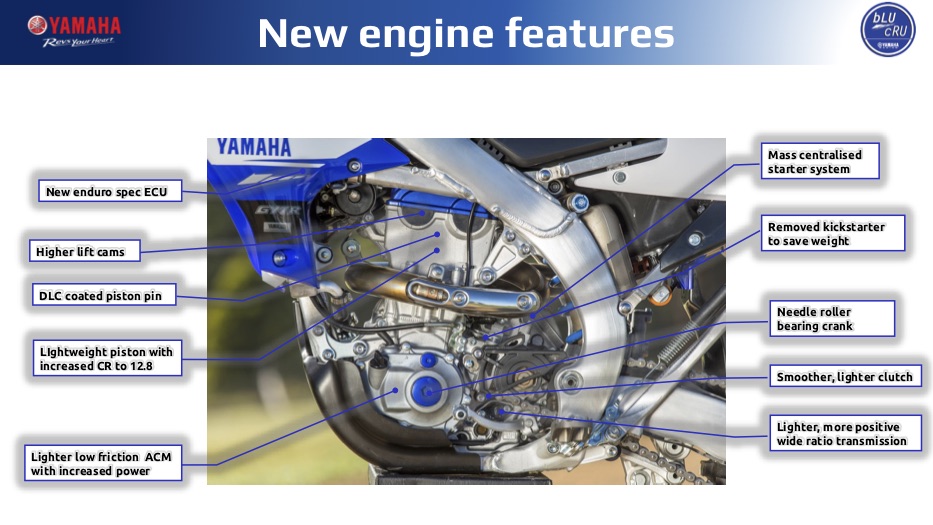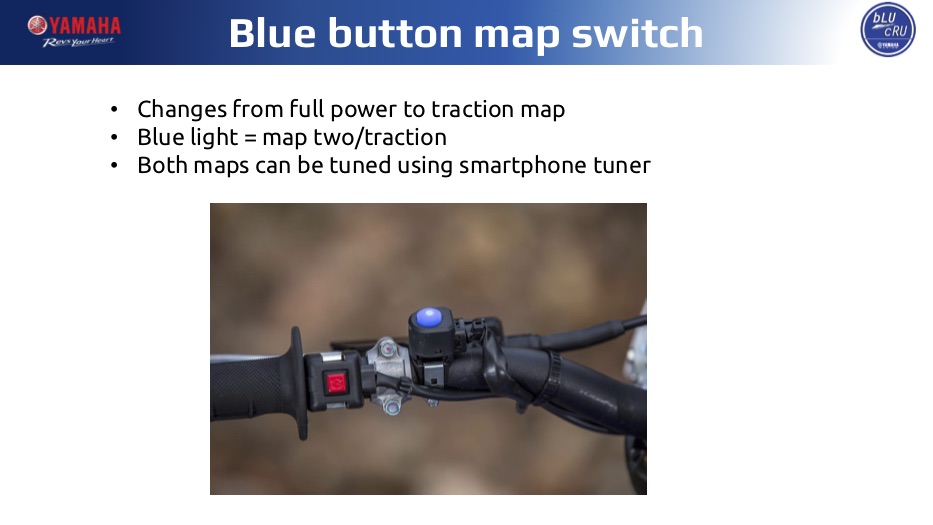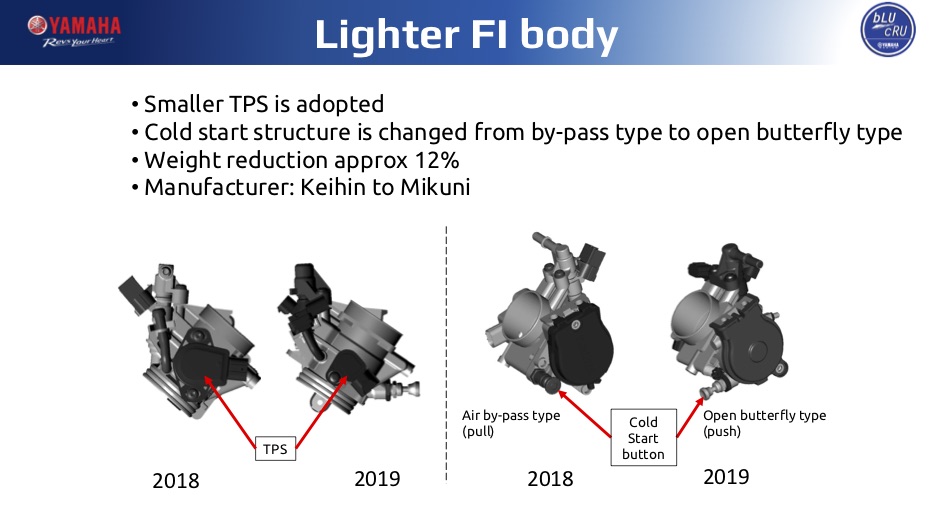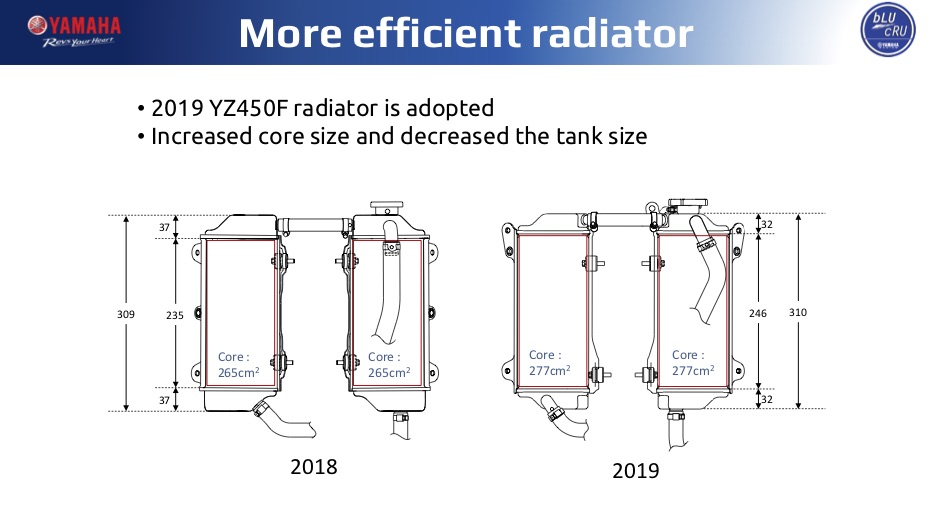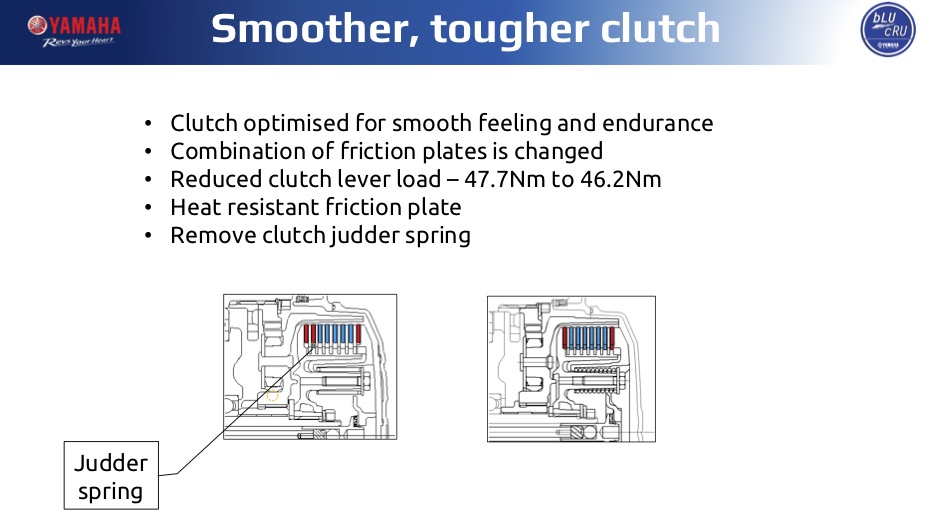 ENGINE FEATURES
Engine based on the cutting edge YZ450F
The power unit is based on the current YZ450F engine but with specific enduro settings. The reverse fed, mass centralised layout and specifications are the same as the YZ450F engine, but the intake and exhaust systems, fuel injection and ignition advance maps are tuned to provide the fast enduro rider with stronger and longer-lasting pulling power at high rpm.
Free flow air filter contributes to linear response
The filter element features reduced airflow resistance with increased reliability. The new filter and the length of the intake funnel contribute to an excellent feeling of traction and linear characteristics during acceleration and deceleration. A model-specific muffler design is also adopted. And adding rubber seals to the centre positioning pin increases its dust-filtering capability.
Lighter, tougher clutch
The new WR450F's clutch adopts the same spec as the 2019 YZ450FX. In order to better handle harsh enduro conditions, a highly heat-resistant friction plate is specced. Also, a new design that eliminates the judder spring is adopted for a lighter clutch lever pull and greater reliability
Wide‐ratio 5‐speed transmission
The new WR450F adopts a wide-ratio 5-speed transmission with the same spec and same gear ratios as the 2019 model YZ450FX. This provides both good off-road performance to clear difficult and technical areas as well as high-speed performance for flat dirt sections. Also, the shapes of the dog gears have been revised.
Mass centralised starter system
A lightweight starter motor contributes to mass centralisation. Also, a garter spring is adopted for the spring of the one-way clutch in order to reduce horsepower loss – a 60% reduction in load compared to the outgoing model. The kick starter is now an optional accessory part that has been eliminated to save weight.
New smartphone tuning
On board WiFi means that you can tune the new WR450F to different track conditions using your smartphone. The new Power Tuner app allows you to make fueling and ignition timing changes instantly and upload/share them for the ultimate in track-side tuning.
The free Yamaha Power app also allows owners to record race log information and monitor a range of data such as maintenance and system diagnosis, engine run time and more.
Engine map switch
A bar-mounted dual engine map switch has been adopted and positioned next to the left lever to enable changes in the engine power delivery characteristics mid-race. This switch allows the rider to select one of two engine maps on the fly at the press of a button to cater for changes in the riding environment.
source:adbmag