Hunter and Jett Lawrence have both officially become unavailable.
Speculated earlier this week and confirmed following Pro Motocross at Budds Creek today, both Lawrences expressed disappointment in being unable to line-up.
Set for Mantova, Italy, on 26 September, the Lawrences were tipped to lead their nation in the high-profile international event, however, circumstances have since led to them both being ruled out.
It's unclear why they won't be available despite personally wanting to race, whether it's Team Honda HRC's decision or related to international restrictions, but each are disappointed after factoring at the top of governing body Motorcycling Australia's wish-list.
"It sucks. I mean, if it were completely up to Jett and myself, we'd race it and want to be there," Hunter explained. "Unfortunately with everything kinda going on right now, it's not really up to us to decide, unfortunately. It's a bummer.
"It's one of the coolest events all year – it's awesome, you get to represent your country. It's a bummer to miss it, me and Jett were gonna be on the team for the first time together, so we were looking at a really good team. Yeah, it sucks, hopefully next year it can be a little more normal and we can be there."
Currently challenging for the 250MX crown, just three points outside of Justin Cooper following nine of 12 rounds, Jett too said it was disappointing not be be able to represent their home country. He spoke before Hunter entered the post-race media call.
"I'm definitely out," he confirmed. "It sucks cos obviously I really wanted to go, both – I can speak for Hunter – and I want to go and represent our country, but people a lot higher than us with visas and that stuff… just wasn't really allowing us. Mainly the people higher up in this world that's just kinda not letting us do this right now."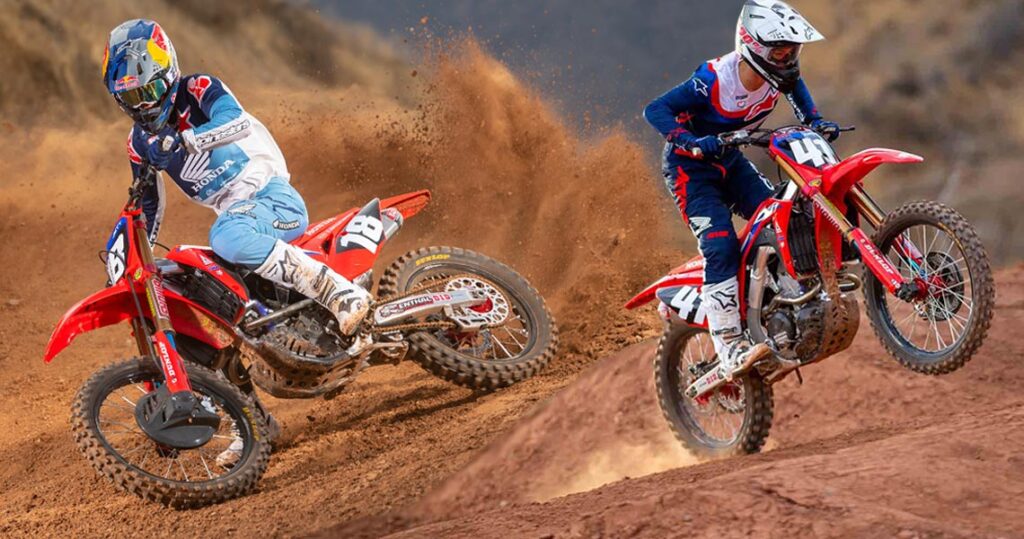 The decision has cast doubts around Australia fielding a team altogether, with Rockstar Energy Husqvarna's Jed Beaton now also understood to be sidelined after initially being in line to ride MX2.
With the Lawrences and Beaton now out, it puts Australia in a curious position with only Wilson Todd and Bailey Malkiewicz currently being based in Europe and competing. Team HRC's Mitch Evans is still recovering from a third surgery on his troublesome wrist.
It's not expected that any of the Australian championship regulars will be sent by MA as the Penrite ProMX series has been on hold for the past two months and with no certain date of recommencing. It would also prove a logistical challenge in entering national-level riders at relatively late notice.
Please follow and like us: