"The Ransom KX500AF project breaks the mold of how we build project bikes. In our opinion, the Ransom KX500AF project is one of the cleanest KX500AFs we've seen and is definitely the best-looking KX500AF ever built." ~ Mark Tilley, Dirt Bike Magazine, editor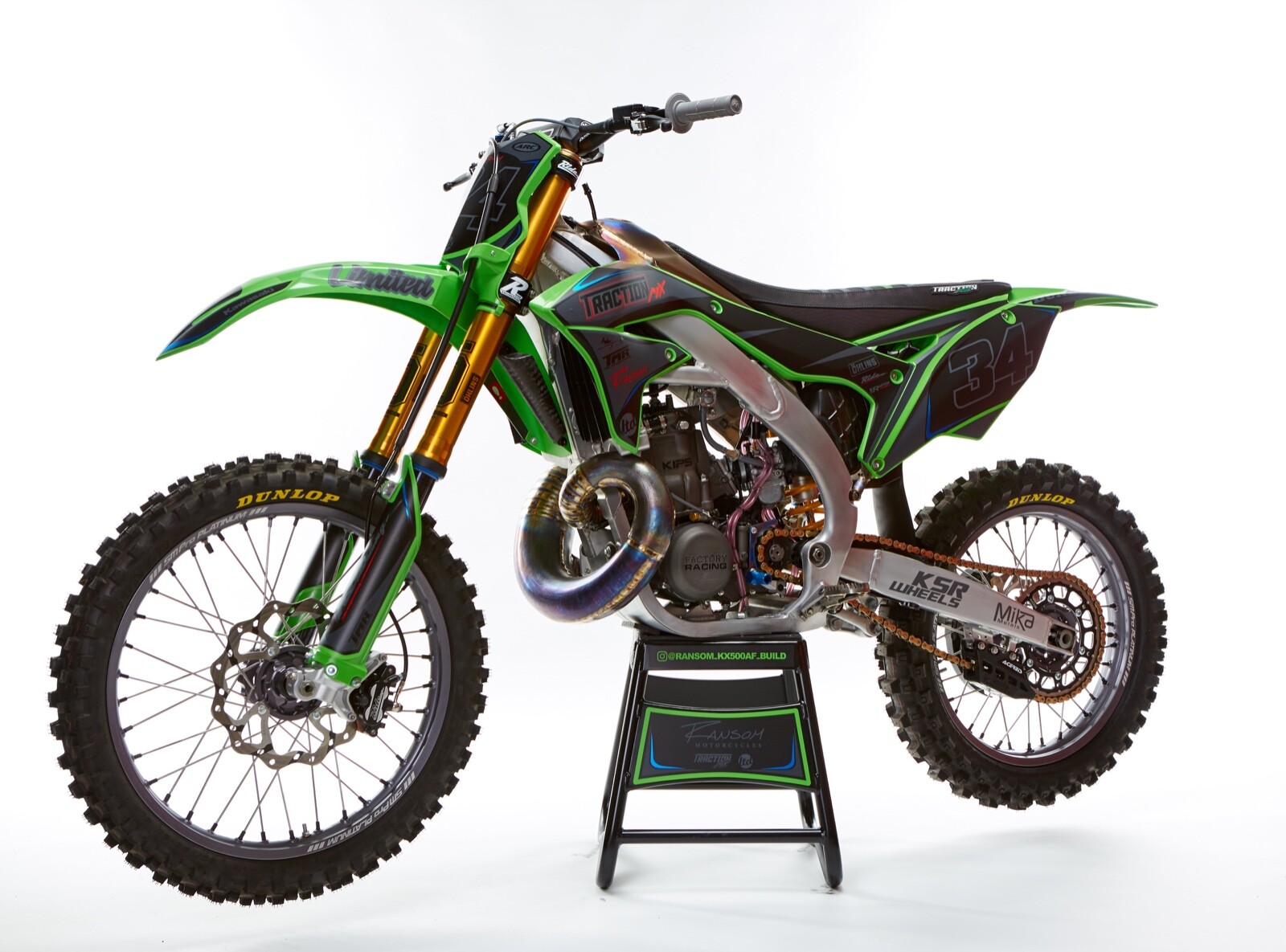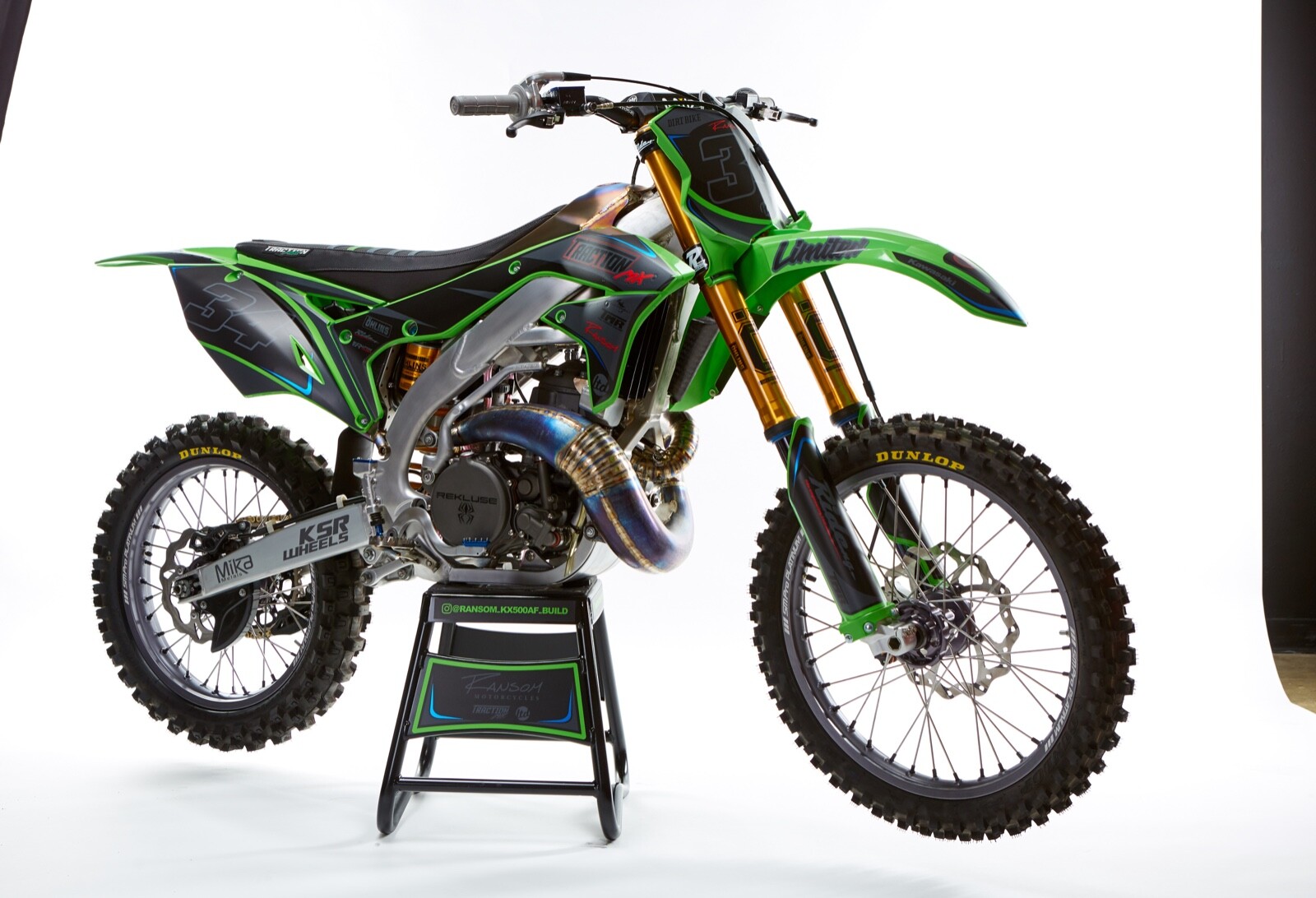 This Aluminum Frame KX500 was built by world renown moto-artist, engineer, and fabricator, Wayne Ransom.
*ONLY 3 hours of run time on bike.*Clean title in hand*No warranty expressed or implied
In addition to winning the bike:
*** The winning bidder will have the option of working with Dirt Bike Magazine to do full track test videos.*** Also included is the complete studio DIRT BIKE Magazine photoshoot and 2 additional copies of the Dirt Bike Mag feature.***Additionally, you will be also given a direct contact line to the builder, Wayne Ransom, for any questions you may have for after-sale support.  
 BIKE INFO:
-This is a professionally built Aluminum frame KX500. It features a one-of-a-kind handmade Titanium fuel tank utilizing a flush mount cap. It also has a handmade full Titanium pipe and silencer built to engine tuner (Tom Morgan Racing) specs. Other handmade Titanium parts include the subframe, front head-mount, Titanium engine mount bolts, and Raptor Titanium foot pegs. About 300-350 hours went into crafting this machine. The amount of handmade parts and modifications is almost too mush to list. Tom Morgan Racing designed the motor mods have a smooth, rideable powerband rather than arm-ripping max horsepower.
-Dirt Bike magazine wrote a 6 page feature article and put it on the cover of their '19 FEBRUARY issue. 
-There are approximately 300 build process photos and videos on the @Ransom_KX500AF_Build Instagram page cataloging the entire build process from start to finish. 
Link of the sale on ebay