RedBuddddddddddddd. Sorry, around this time of year, we get to expereince one of the greatest cultural phenomenons in all of Motocross. A race so legendary that a single fan in a sea of red, white, & blue screaming the name can cause a chain reaction heard throughout the entire track. Red Bud is one of the most exciting venues in Motocross as Daytona is in Supercross, in fact, probably more exciting. Typically held on the same weekend as the 4th of July, the RedBud National is easily the most Patriotic race probably in the entire world (we are not fact checking this, just accept it) as our nation's colors are the only dress code rule.
RedBud will also be the first race this season to allow access to the pits again for the fans. So far this season, only individuals with access badges were allowed to get a behind-the-scenes look at what goes on off the track.
Those at RedBud are five hours behind the United Kingdom. Adjust the schedule accordingly. The stream will start with the second timed sessions on Saturday morning, as usual, and those sessions start at 14:50 in the UK (15:50 in mainland Europe). Free practice actually begins at 13:00 in the UK though. The first 250MX moto begins at 18:15 in the UK and 19:15 in mainland Europe, then the rest of the races run straight after that. The final 450MX moto begins at 21:15 in the UK.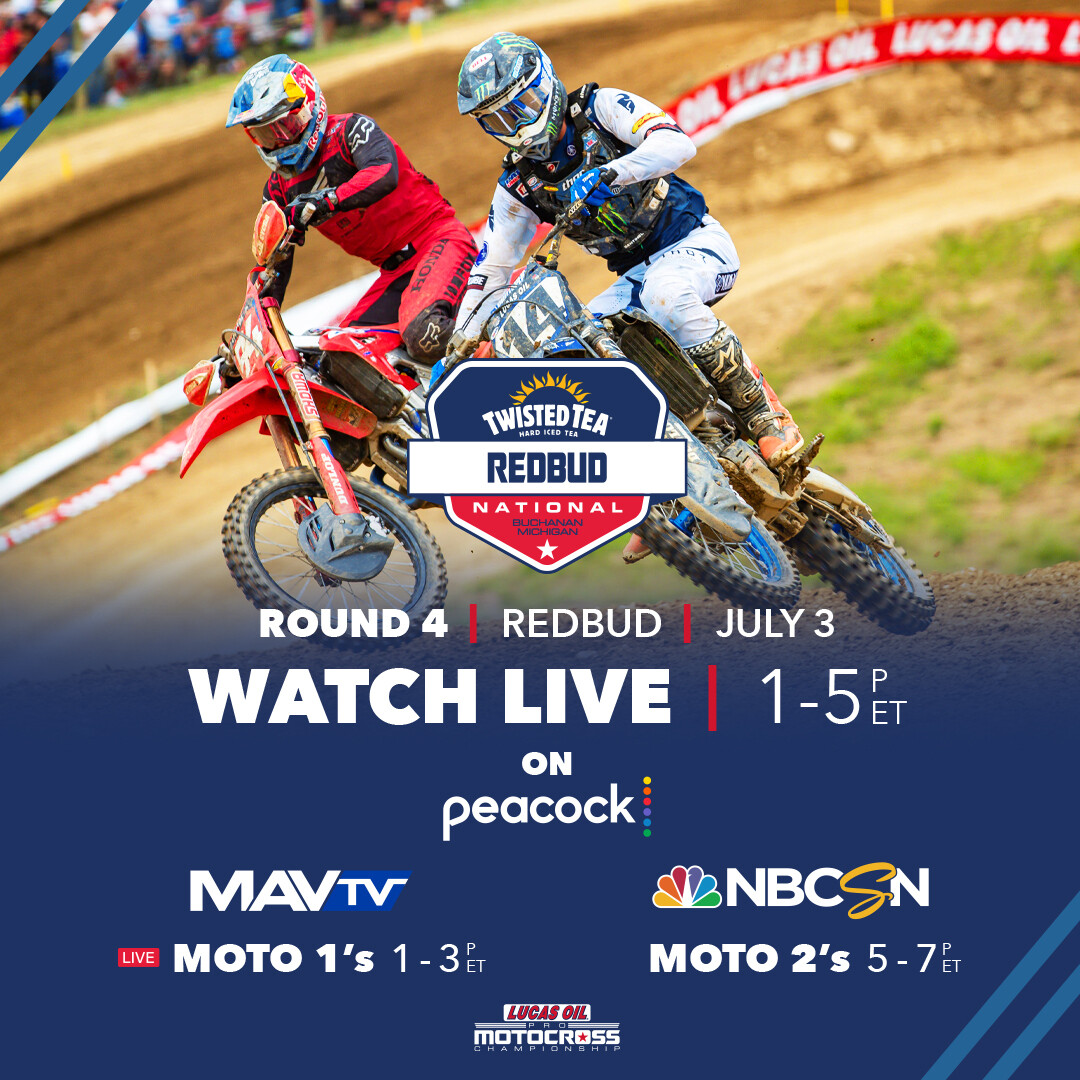 250 Moto1 start in 1pm ET or 18:00pm ET time !!
when stream goes down refresh the page
Please follow and like us: