Ricky Carmichael announced on Wednesday afternoon of August 26th that he has parted ways with Suzuki after working together with the brand as a racer, team owner and ambassador for 15-years. Ricky hasn't mentioned which brand he will be riding on next, but it sounds like he's open to opportunities outside of just motocross. Read a letter from Ricky to Suzuki and to his fans below:
This hasn't been an easy decision, but the future is exciting for me. My love of bikes has grown beyond just off-road riding and I am looking forward to exploring those opportunities more in the future. I will forever work to promote our sport and continue to give back to the up and coming riders who hope to see their dreams realized, just as I did many years ago.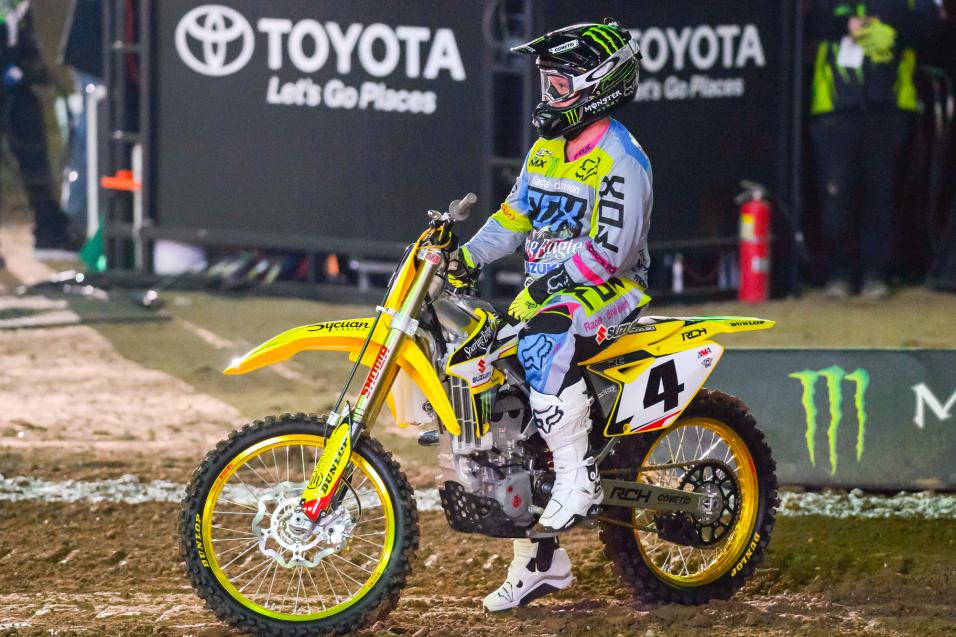 With that, I want to wish everyone at Suzuki continued success in the future. Friendships go well beyond working relationships, I am fortunate to have many of you as friends, and look forward to seeing you at the races and on the road!
My warmest regards,
RC"