Have you ever wondered how much horsepower can turbo charged 450 Dirt bike make !?
Youtuber The_StreetSweeper build a 2021 Yamaha YZ450-F with turbo, and the time has finally come to see how much horsepower he gained ..
About the project we know :
I started doing a little research.. I've always wonder why no one turbo'd dirt bikes (you can NEVER have too much power!) especially since the newer bikes are fuel injection and incorporate identical systems that you'd find on your average modern day vehicle.. I mean it's a 4 stroke engine so technically the same principles apply. Well the whole turbo thing is actually pretty common in the snow bike world. As those guys are racing at a much higher altitude with less dense air.. the turbo is more so used to re-gain efficiency that the engine loses because of it. The KTM's and YZ's are actually some of the bikes those guys turbocharged successfully as well. So for awhile that's kind of where I based my research!
Initially I started off with a Genuine Garrett GT1544 box unit!  I utilized the stock exhaust piping  to make my FIRST hotside. A few key guidelines were at play Leg clearance, packaging, and ease of removal! You can check ThatTurboTruckGuy Youtube chanel for more information about his build !!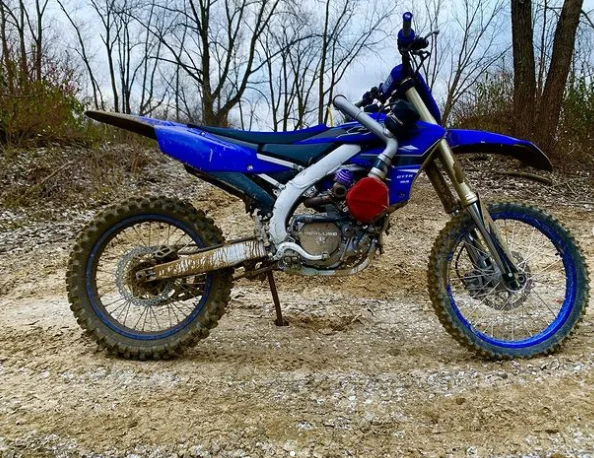 Please follow and like us: