Round three of the 2022 Monster Energy AMA supercross championship hits Petco Park in San Diego this weekend and just like last weekend, you can follow all the action right here. Can somebody other than Ken Roczen or Jason Anderson take a main event win in 2022 and will Christian Craig remain the man in the West Coast championship?
New red plate man Justin Barcia has held the red plate many times in the past, but can he keep it this time? Will Aussie Hunter Lawrence finally beat the veteran Craig in a main event?
Practice starts around 8.00pm Euro time and 7.00pm in the UK. The main events will be held in the early morning on Sunday, and we will have all the results, race reports, highlights and rider comments soon after. 
Here you can see the complete Race Day Schedule of San Diego Supercross Round 3 Saturday, January 22
11:50 am – 11:58 am 250SX Group B Free Practice
12:05 pm – 12:13 pm 250SX Group A Free Practice
12:20 pm – 12:28 pm 450SX Group A Free Practice
12:35 pm – 12:43 pm 450SX Group B Free Practice
1:20 pm – 1:30 pm 250SX Group B Qualifying
1:35 pm – 1:45 pm 250SX Group A Qualifying
1:50 pm – 2:00 pm 450SX Group A Qualifying
2:05 pm – 2:15 pm 450SX Group B Qualifying
3:35 pm – 3:45 pm 250SX Group B Qualifying
3:50 pm – 4:00 pm 250SX Group A Qualifying
4:05 pm – 4:15 pm 450SX Group A Qualifying
4:20 pm – 4:30 pm 450SX Group B Qualifying
Evening Program
6:30 pm – 7:06 pm Opening Ceremonies
7:06 pm – 7:14 pm 250SX Heat #1 – 6 Minutes/Plus 1 lap – 20 riders (1 – 9 to Main)
7:20 pm – 7:28 pm 250SX Heat #2 – 6 Minutes/Plus 1 lap – 20 riders (1 – 9 to Main)
7:34 pm – 7:42 pm 450SX Heat #1 – 6 Minutes/Plus 1 lap – 20 riders (1 – 9 to Main)
7:48 pm – 7:56 pm 450SX Heat #2 – 6 Minutes/Plus 1 lap – 20 riders (1 – 9 to Main)
8:19 pm – 8:26 pm 250SX Last Chance Qualifier – 5 Minutes/Plus 1 lap – 22 riders (1 – 4 to Main)
8:31 pm – 8:38 pm 450SX Last Chance Qualifier – 5 Minutes/Plus 1 lap – 22 riders (1 – 4 to Main)
8:53 pm – 9:10 pm 250SX Main Event – 15 Minutes/Plus 1 lap – 22 riders
9:28 pm – 9:50 pm 450SX Main Event – 20 Minutes/Plus 1 lap – 22 riders
450SX Standings
| | | | |
| --- | --- | --- | --- |
| POS. | # | NAME | Total Points |
| 1 | 51 | Justin Barcia | 42 |
| 2 | 21 | Jason Anderson | 39 |
| 3 | 1 | Cooper Webb | 39 |
| 4 | 7 | Aaron Plessinger | 37 |
| 5 | 94 | Ken Roczen | 36 |
| 6 | 3 | Eli Tomac | 36 |
| 7 | 25 | Marvin Musquin | 34 |
| 8 | 27 | Malcolm Stewart | 34 |
| 9 | 23 | Chase Sexton | 32 |
| 10 | 17 | Joey Savatgy | 27 |
250SX West Standings
| | | | |
| --- | --- | --- | --- |
| POS. | # | NAME | Total Points |
| 1 | 28 | Christian Craig | 52 |
| 2 | 96 | Hunter Lawrence | 44 |
| 3 | 47 | Seth Hammaker | 44 |
| 4 | 29 | Michael Mosiman | 36 |
| 5 | 62 | Vince Friese | 35 |
| 6 | 35 | Garrett Marchbanks | 34 |
| 7 | 30 | Jo Shimoda | 32 |
| 8 | 49 | Nate Thrasher | 29 |
| 9 | 69 | Robbie Wageman | 28 |
| 10 | 66 | Chris Blose | 26 |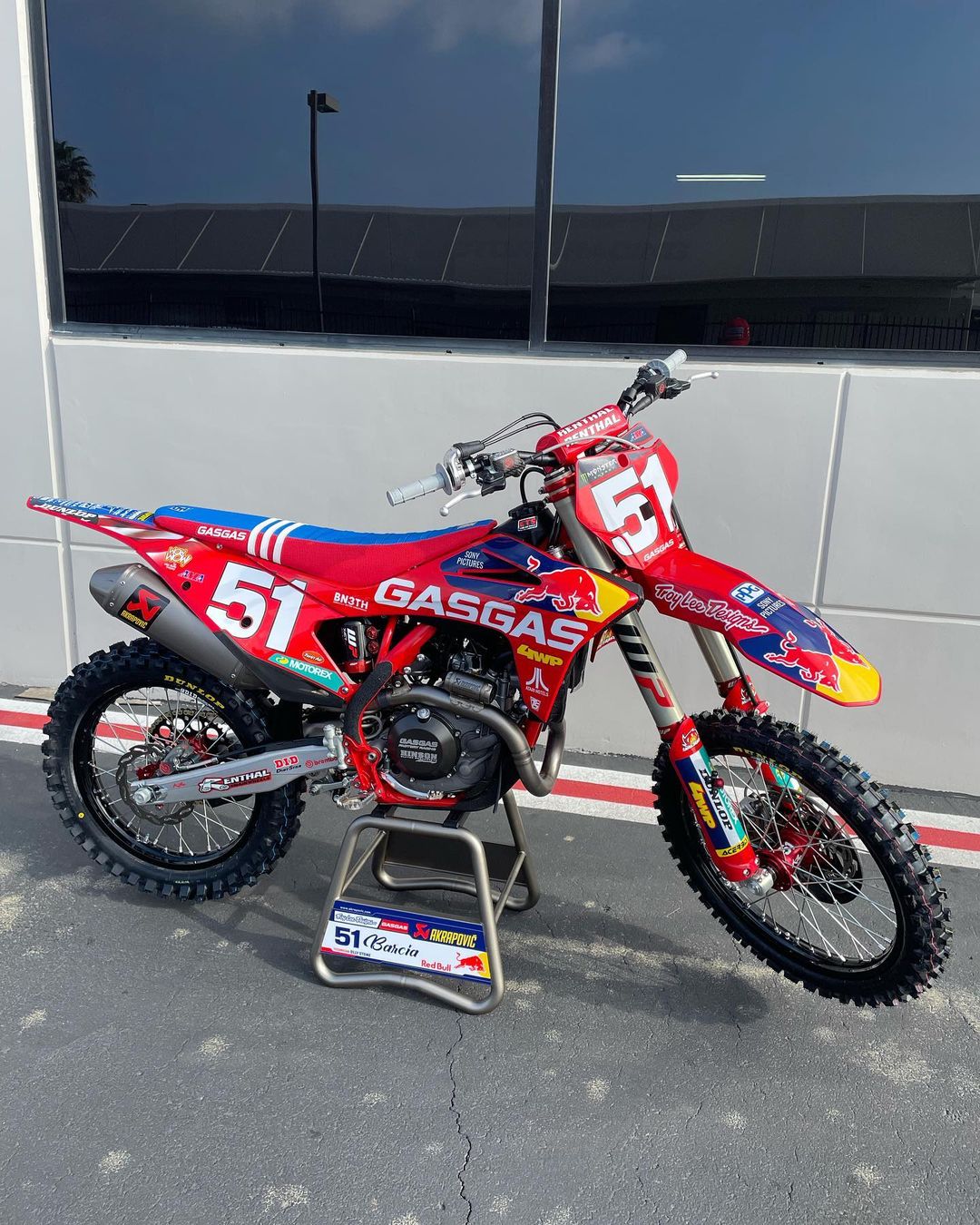 Please follow and like us: