We are back in action folks Thor Mini O's Race day 1 has kicked off here at the (pre)historic Gatorback Cycle Park.
RacerTV has live coverage from the 2022 THOR Mini O's at Gatorback Cycle Park in Gainesville, Florida, starting at 2p.m. ET. You can follow along with the racing throughout each day here on dirtbikelover.com
* Schedule is tentative and may change due to unforeseen circumstances or weather conditions; check @unlimitedsportsmx for the latest updates.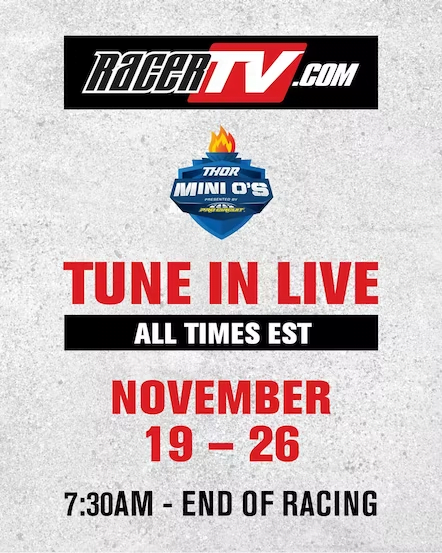 Race Order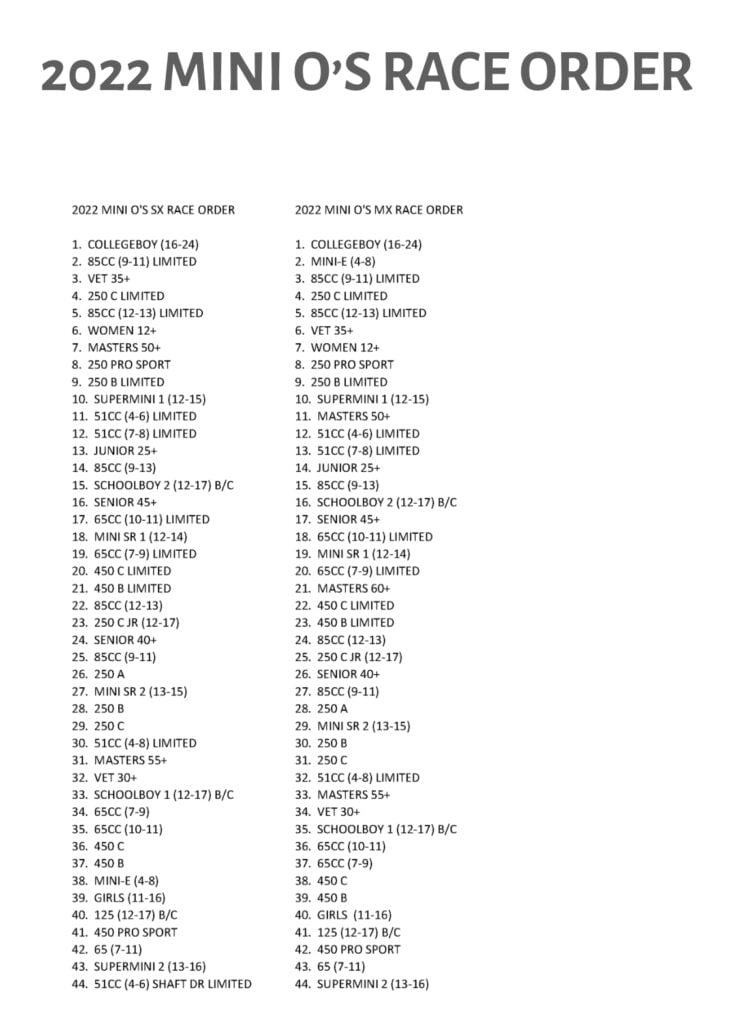 Racing is delayed until tomorrow 7.30AM EST
Please follow and like us: