The seventh round of the 2023 FIM Motocross World Championship comes to Villars Sous Ecot this weekend for the MXGP of France.
The MXGP of France will mark the comeback of Villars sous Ecot to the MXGP calendar six years after its last event. This time the circuit returns with an 80% renovated track which promised to deliver an exciting racing weekend.
After a weekend off, MXGP resumes this weekend for round seven of the World Championships, taking place at an old-school track of Villars sous Ecot in France. The circuit has had a revamp ahead of the GP to mix things up for the riders.
MXGP has come under some stick in recent years for not having full gates despite still have the world's best riders in action. This year, the central European rounds have had big numbers behind the gates which is a step in the right direction.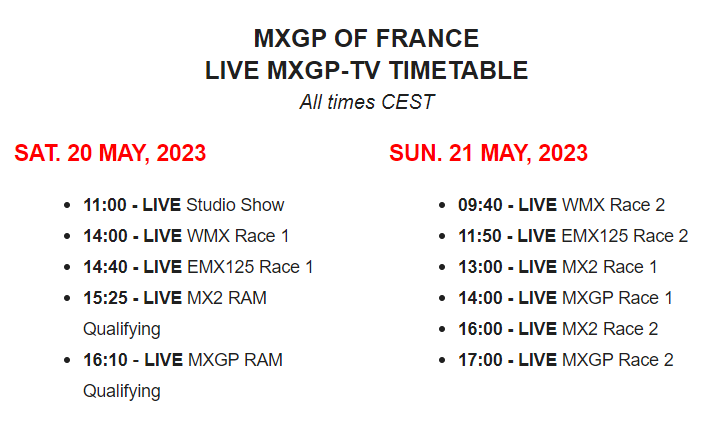 Please follow and like us: