The FIM Motocross World Championship is coming to Latvia for the eight Grand Prix of the of the 2023 season. The circuit of Kegums will be hosting the MXGP of Latvia which will mark the 18th MXGP event since its first appearance in the MXGP calendar in 2005.
The hard sand of the Zelta Zirgs track in Kegums has seen many thrilling racings in the past on this technical circuit. The most successful rider on this track is Red Bull KTM Factory Racing's Jeffrey Herlings who won 6 times in Kegums in 2017,2018 and 2020 in MXGP and 3 wins in MX2 in 2010, 2013 and 2016 while Monster Energy Yamaha Factory MXGP Team's Glenn Coldenhoff is another rider who found success in Latvia with two wins in 2015 and 2020 which will surely give them some added confidence this weekend.
The MXGP of Latvia will also host the 5th round of the EMX250 and EMX125 presented by FMF Racing with Hutten Metaal Yamaha Racing Team's Andrea Bonacorsi leading in EMX250 while MJC Yamaha Official EMX125's Janis Martin Reisulis leads the EMX125.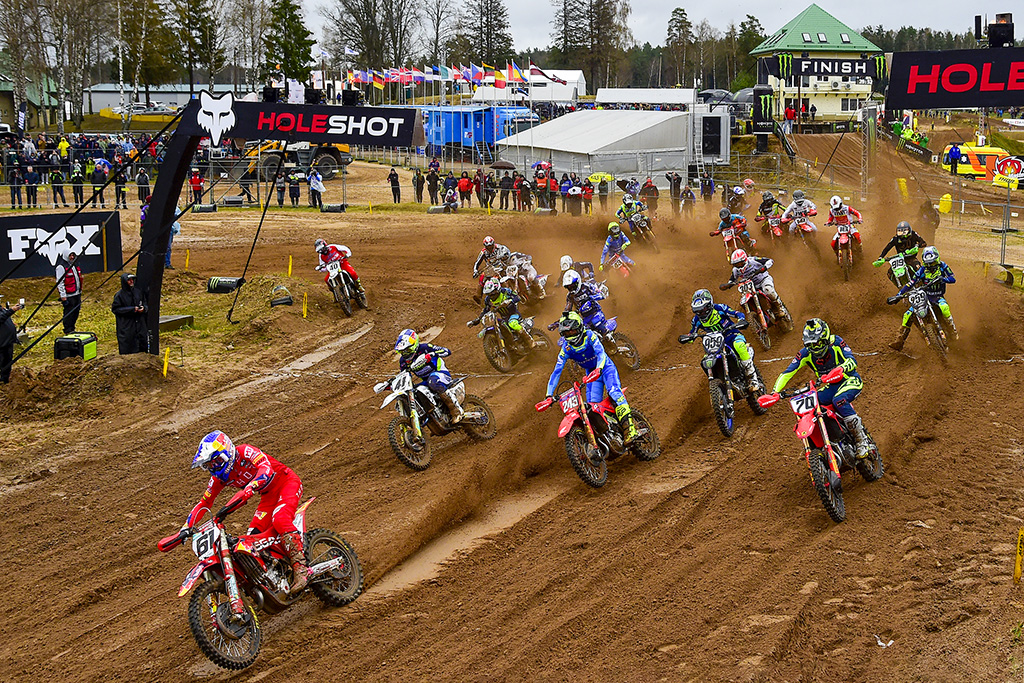 MXGP Standings
1. Jorge Prado (ESP, GAS), 342 points;
2. Jeffrey Herlings (NED, KTM), 318 p.;
3. Romain Febvre (FRA, KAW), 263 p.;
4. Ruben Fernandez (ESP, HON), 263 p.;
5. Jeremy Seewer (SUI, YAM), 243 p.;
6. Calvin Vlaanderen (NED, YAM), 226 p.;
7. Glenn Coldenhoff (NED, YAM), 217 p.;
8. Mattia Guadagnini (ITA, GAS), 203 p.;
9. Maxime Renaux (FRA, YAM), 202 p.;
10. Valentin Guillod (SUI, HON), 162 p.;
Schedule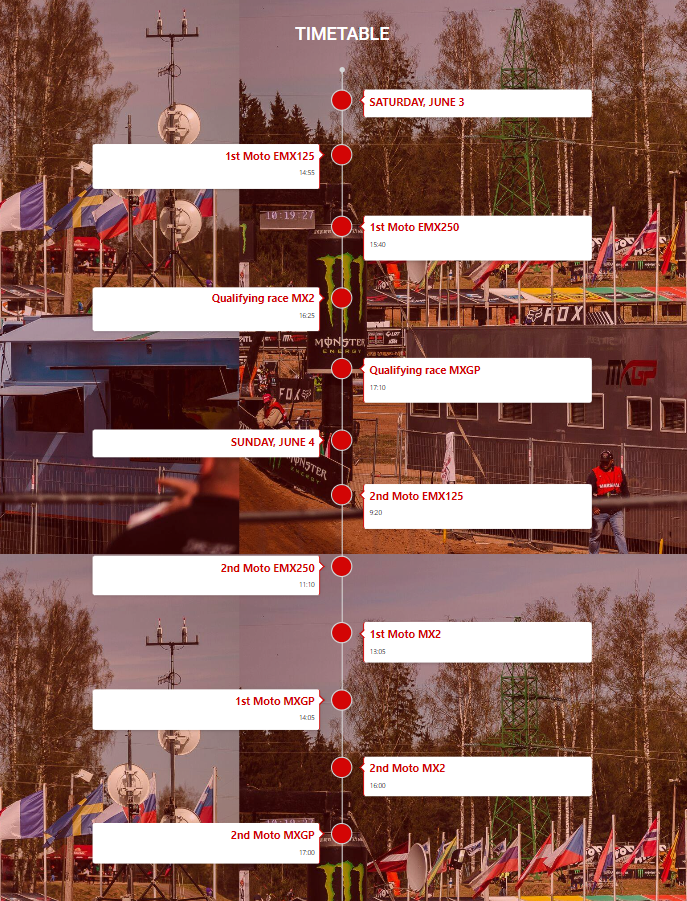 Please follow and like us: