A prototype was unveiled of the 2023 Kawasaki KX450 at the opening round of the Japanese championship at Kumamoto this weekend.
Although at first glance it doesn't look hugely different to the current bike, on closer inspection the cylinder head is totally different and much shorter. And the frame has new mounting points with the subframe is bolted on much higher. The rear suspension linkage is new, and the bike runs Brembo brakes rather than Nissin.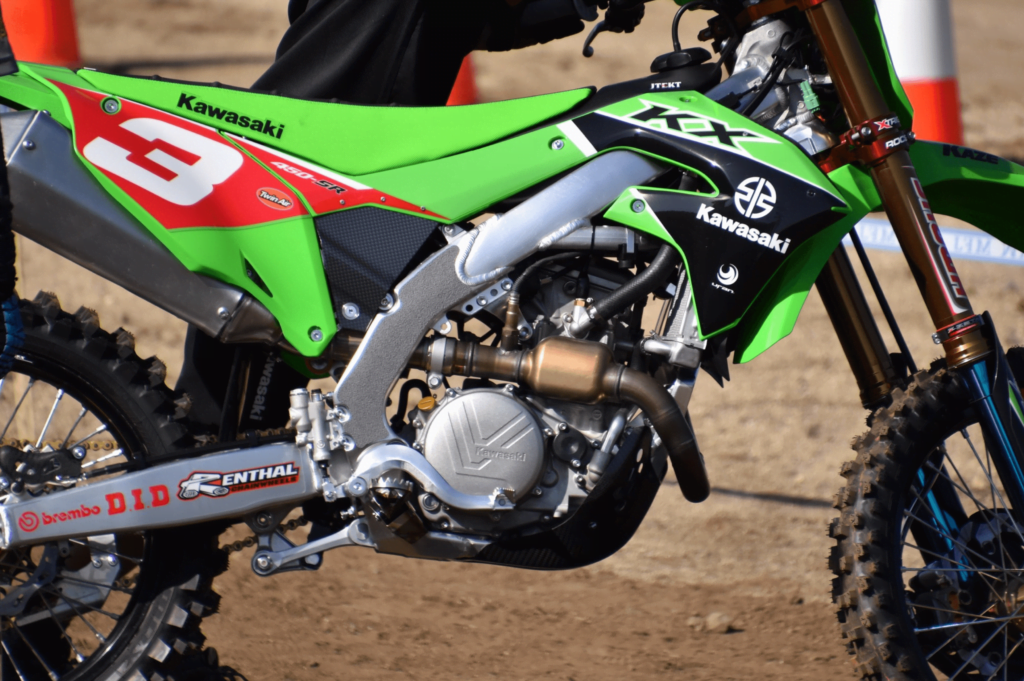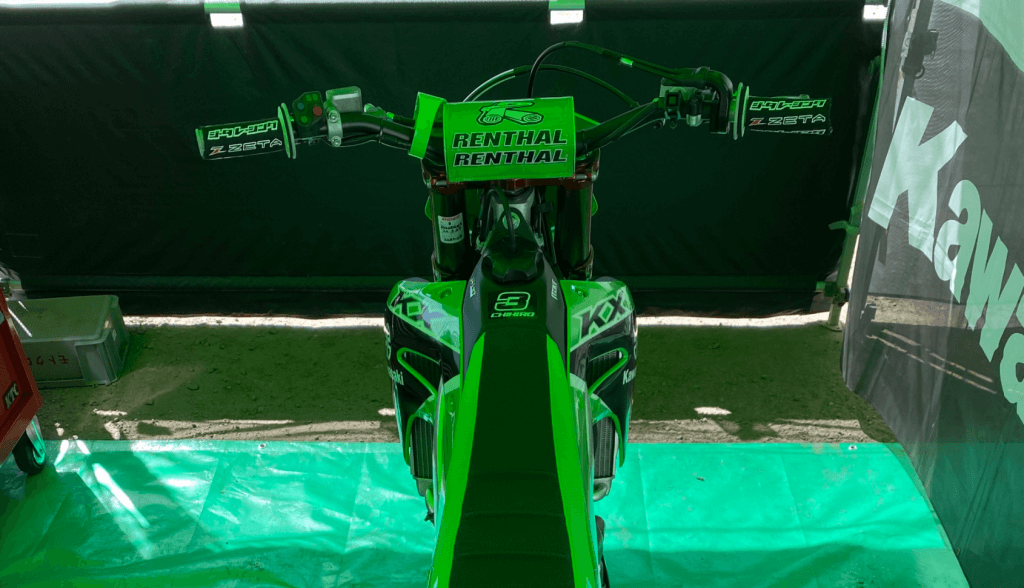 Check out the big switch unit on the left side of the bars
A carbon cover hides the rear shock, which is a new-style Showa unit. And the bars have a new electronic control units that is much bigger than before. As the bike is a pre-production prototype rather than a full-factory race machine, it runs standard-style engine covers rather than CNC-machined covers and a plastic fuel tank instead of carbon.
The bike was raced by Chihiro Motsuro who works for the Kawasaki R&D team. He led the first moto until he fell. He remounted then fell again on the last lap, finishing tenth. Second time out he was second behind Yamaha's Toshiki Tomita who won both motos.
Here you can see the whole racing
Please follow and like us: