Here are the 2022 AMA Monster Energy Supercross Preseason Power Rankings presented by @RMFantasySX 
A panel of 75 people ranging from past Supercross Champions and experts in the industry voted on who should be ranked.
These are the first official results for Supercross Power Rankings. Throughout the season, each Friday before every race, a new Power Ranking will be released. The panel also ranked the top 7 Manufacturers. This will change depending on the Top 10's for both classes throughout the season.
Presented by Rocky Mountain Fantasy Supercross
HOW TO PLAY
To play Fantasy during the 2022 Supercross season, please sign-up with the official Supercross Fantasy League at Rocky Mountain ATV/MC Fantasy Supercross.
THE GAME BEGINS SUNDAY, JANUARY 8, 2022.
PRESEASON RANKINGS
450SX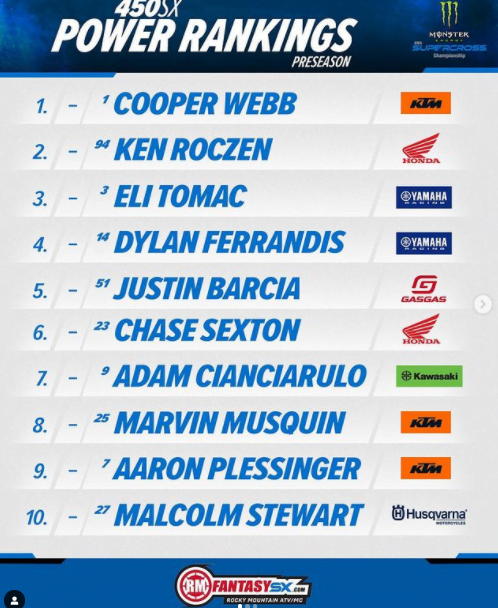 250SX EAST AND WEST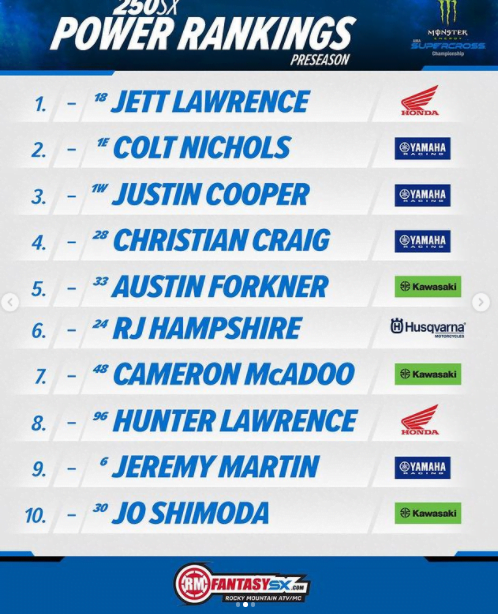 MANUFACTURERS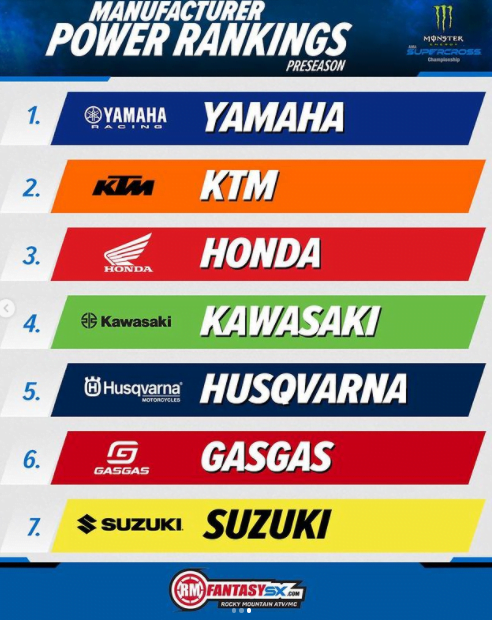 Please follow and like us: