At 30 years old, Christian Craig is preparing for his last 10th season in the US 250 Supercross. Craig hopes to finally win the title in 2022, he finished 4th last year after an injury at two events at the end . Everything is in place to have a great season and it is necessary! 2022 will be his last 250 appearance in the Supercross championship.
Craig Interview by Moto-Station
We had to move here, because the team changed region during the winter. I sold my house in California and we bought one here in Tallahassee. It has been a big, big change for me. I grew up in California. I was born and raised there. This is about all that I have known. I have traveled for errands, but have never been based in another state. It's a good change and I think we needed it. It takes me out of my comfort zone and will help me achieve the next goals. I'm with my trainer Gareth Swanepoel and I really want to clinch a title before moving on to 450. Besides, whatever the end result, 2022 will be my last year in 250 and I want to leave it in style. "
It was my first year with Yamaha Star Racing and it went well. I started with a win in Houston, then a few races later in Indianapolis I won again. I fought until the end with my teammate Colt Nichols. Unfortunately, everything came to an end with my crash during testing in Salt Lake. I think I have proven to myself and to everyone that I can fight for the title. All of this has made it possible to gain confidence and I know that I am capable of repeating this in 2022. "
The competition will be tough for this new season!
" It's clear. Already in the team, we all ride together and in the same place. We all have the same level and we want the same thing. Tomac even came several times to train and do rounds with us, it was pretty cool. It makes us all progress and I feel that I have passed a milestone. Every day I am looking for things to improve myself. "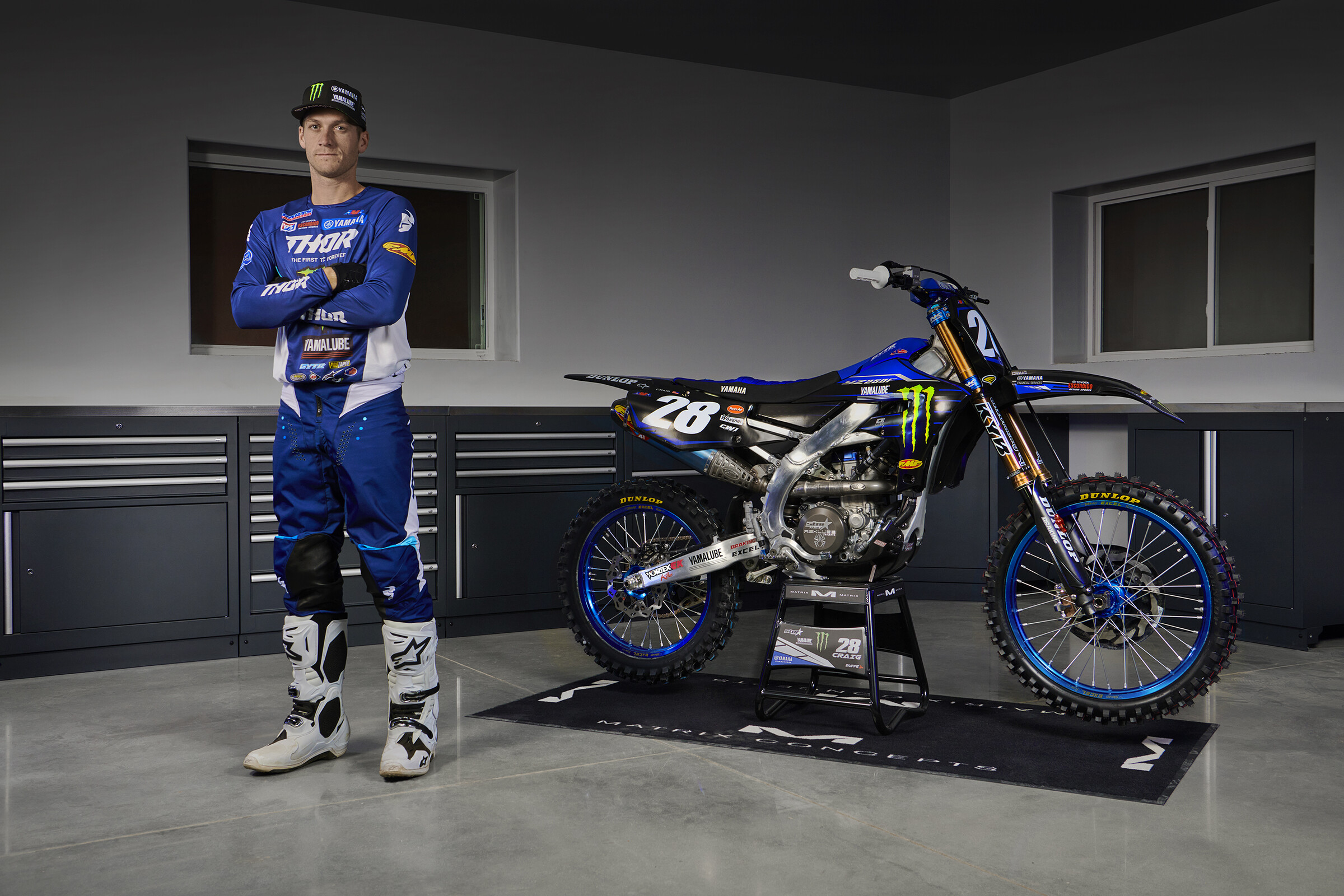 The Yamaha Star Racing team has now become a benchmark by being able to win in all categories and disciplines.
"Yes and it's amazing. They found the right formula. The team has ridden all the supercross and motocross championships in 250 and 450. That says a lot about the program and all the work done here. Everyone believes in the projects and goals of the team. That's why I give myself 100% with them. I now live in Florida, am on the training every day and love the pace. I hope I could win an outdoor 450 race and stay with them for the rest. "
"The main objective is to have the title in SX 250 but I take the races one by one and I want to be in front every time. I want to put myself in the best possible positions so that the results come naturally. I want to be in control, score big points and have the red plate on the evening of the last event. I have proven to a lot of people that I can do it. Now is the time to wrap up! "
Please follow and like us: