Monster Energy Kawasaki Adam Cianciarulo has made it his top priority to avoid getting injured in the 2023 Monster Energy Supercross Championship, and he has achieved his longest injury-free stretch in his 450SX career so far. In the premier class since 2020, Cianciarulo has been hampered by injuries and was only able to complete eight rounds in his rookie and sophomore campaigns.
Last year, he could only manage to participate in two rounds due to injuries. However, at the Glendale round on Saturday, the 26-year-old finished sixth overall in the Triple Crown, equalling his season-best performance in Indianapolis by scoring 7-7-7 consistently. Despite suffering an aggravated wrist, he has been present in every round except for Arlington and Daytona.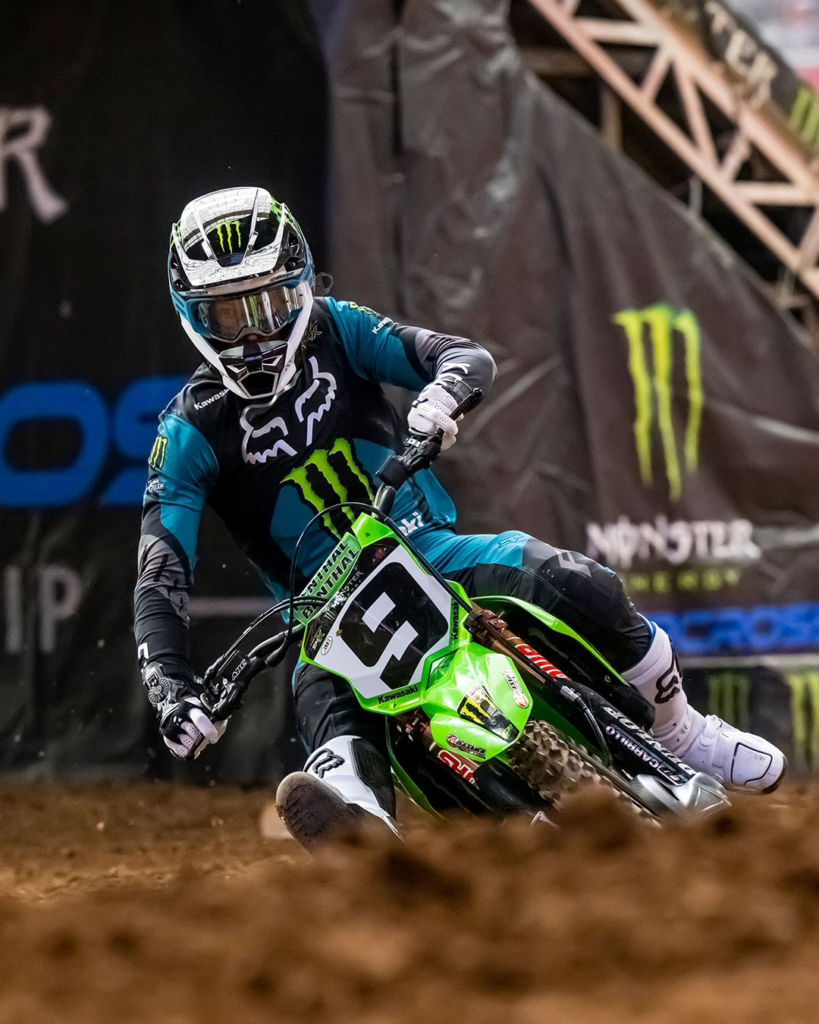 "I had a very consistent night of racing here in Glendale," said Cianciarulo. "This is the first time in my career I've made it this far into the season since moving up to the premier class, so my main goal was to keep it on two wheels, but still be competitive.
"I'm pleased to say we accomplished just that, and I was able to secure a sixth place for the team on what turned out to be a very rough and fast-paced track. The team and I have been working hard during the week, and it's nice to see results starting to show on the track. I'm looking forward to carrying this momentum into the next round."
Cianciarulo now sits ninth in the 450SX standings, despite sitting our rounds nine and 10. Supercross heads to Atlanta Motor Speedway for round 13 this weekend, with five races remaining in the 2023 season.
Please follow and like us: