With his second win of the season at the Triple Crown event in Arlington (Texas), Red Bull KTM rider Cooper Webb came within 2 points of championship leader Eli Tomac.
Tomac made the critical mistake in Race 3 when he fell while in the lead, throwing away a possible overall win – a mistake most recently made by Chase Sexton in Tampa and Oakland when the HRC factory rider was also leading in both races went down.
Webb drove extremely clever again in Arlington and took advantage of the confusion when lapping in the third finale. He launched one of his infamous final sprints, first beating Jason Anderson , who stumbled in the whoops area, and soon after Sexton , who was struggling to get past the lapped and fallen Kyle Chisholm.
At the finish, Webb and Sexton each had 8 points, but the better result of the third run was the decision in Webb 's favour.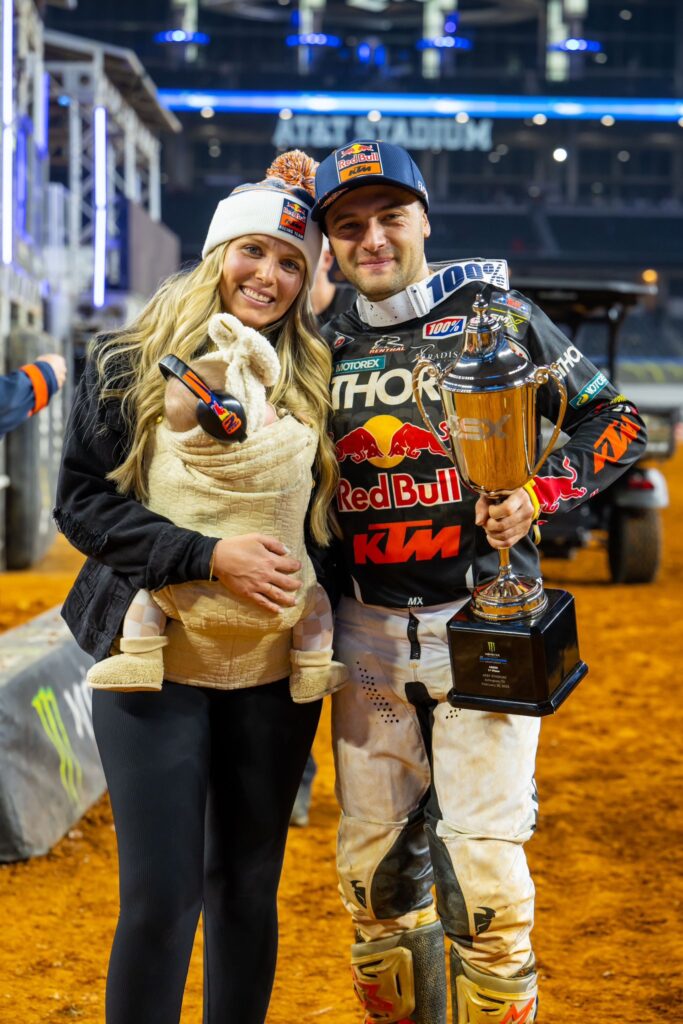 Cooper Webb: "I'm extremely happy to get another win here in the season! Dallas is always a good one for me, so to come here and do well in the Triple Crown is super-cool. The first Race wasn't my best one, we improved for the second one and then, in the last Race, obviously some mistakes of other riders helped me out, but overall I'm stoked to execute and get another win! I knew I had to get to the front in that final one in the end to get the overall, so that was what I was going for and I felt good, had a great pace going and was comfortable, so it was a good round for us. We'll see where this carries us for the rest of the season, but I'm feeling confident and know what I can get better at – we're all riding well and it's definitely a dog-fight at the moment."
Championship Round 8 continues next week in the infield at Daytona International Speedway .
Please follow and like us: