The common leaf springs system has been around for centuries and the technology barely changed right until the early 1900s when car companies introduced shock absorbers. 
Leaf springs have a reputation for being outdated and unsophisticated, often associated with old muscle cars or prewar motorcycles. However, KTM is exploring the use of leaf springs in modern motocross bikes. While older suspension systems may have used leaf springs, the spring itself is not necessarily the reason for their lack of sophistication. Chevrolet's Corvette, for example, used transverse leaf springs on independent suspension from 1963 to 2020, and Volvo also uses composite, transverse leaf springs in several of its latest models. Leaf springs made of modern materials can be lighter than steel coils and their flat shape can make them easier to package.
Composite leaf springs, made of a single piece rather than stacked leaves, also eliminate the friction caused by multiple leaves rubbing together, a common issue in older designs.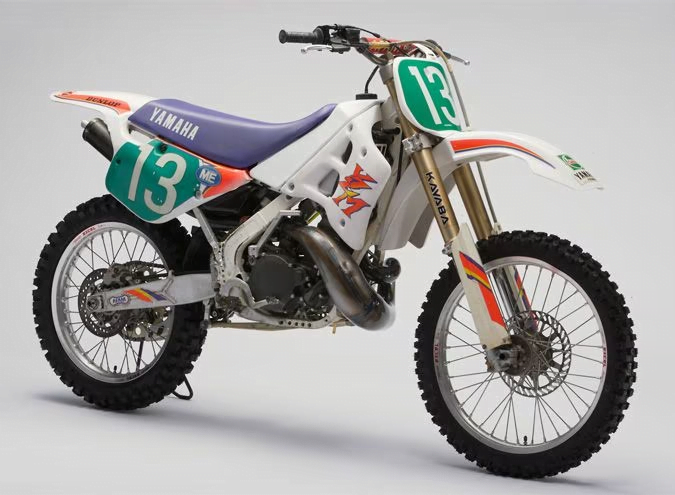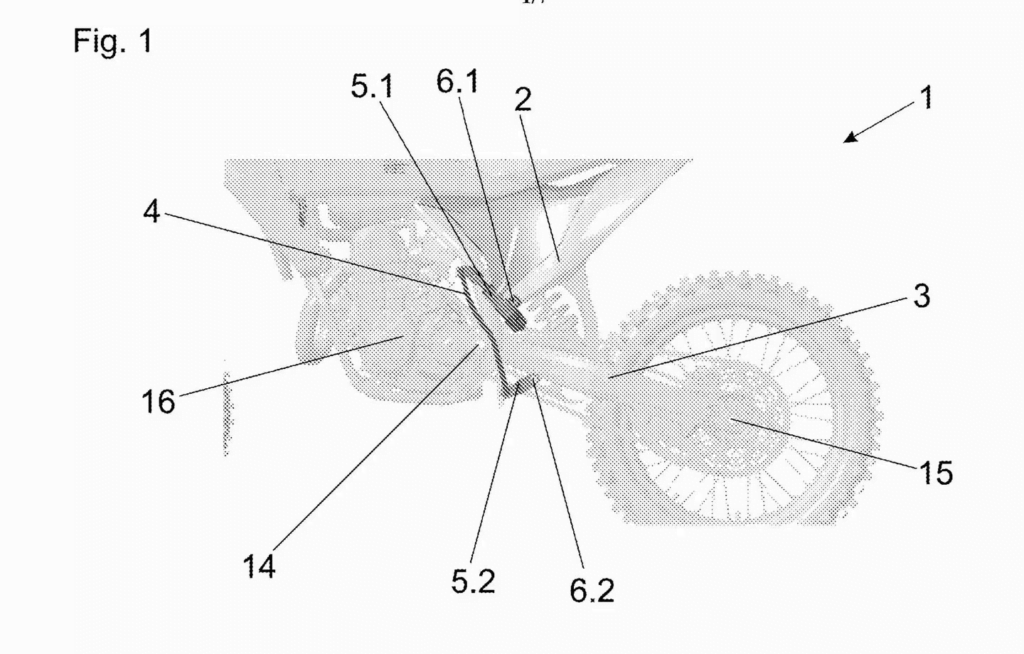 KTM's recent patent application for a new design takes inspiration from Yamaha's use of leaf springs on motocross bikes, highlighting similar benefits in terms of packaging. However, KTM's design features a different layout. In the patent application, KTM depicts the leaf spring in a nearly vertical orientation, placed tightly against the rear of the engine to clear the space typically occupied by a coilover. The patent confirms that while the leading image shows the system superimposed on a traditional motocross bike, the coil spring shown in the image would not be present.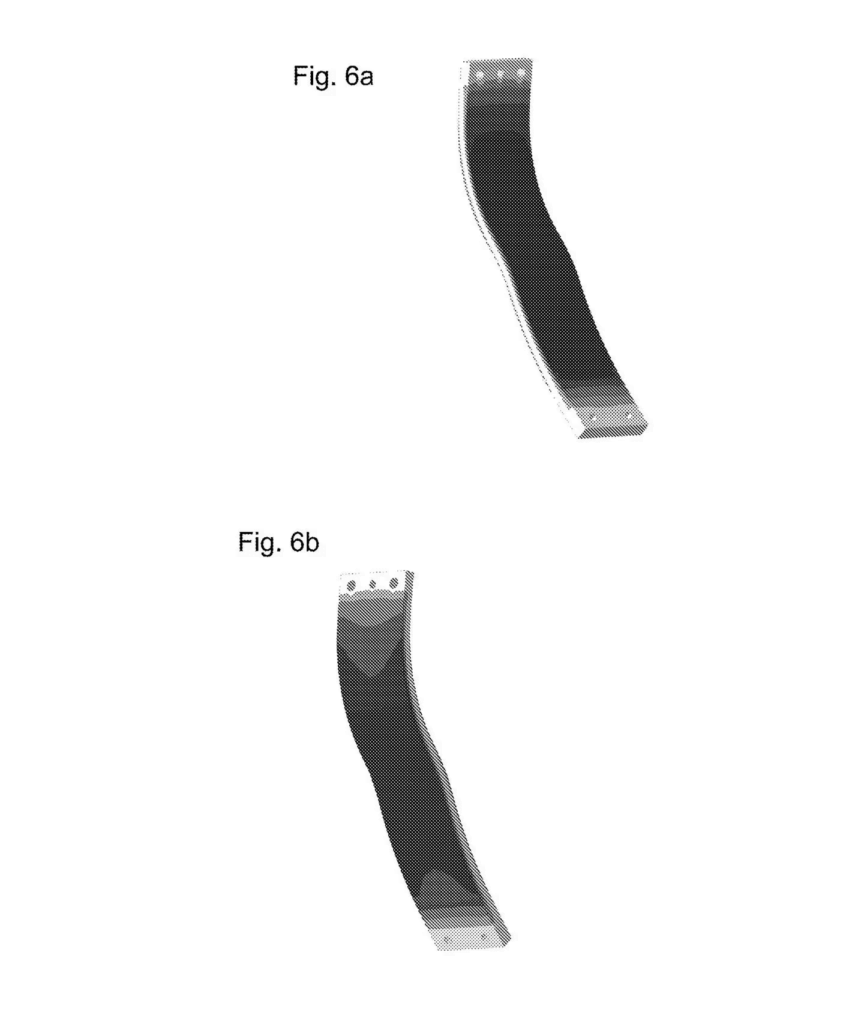 The top and bottom of the spring are each firmly clamped to the end of linkages. The upper linkage is pivotally mounted on the bike's main frame, while the lower linkage pivots from a bracket under the swingarm. The result is that, as the swingarm moves upward, a bend is introduced to the composite leaf spring. To add adjustability, the upper linkage's length is adjustable via a screw thread and an adjuster knob, making it easy to increase or reduce preload in the system.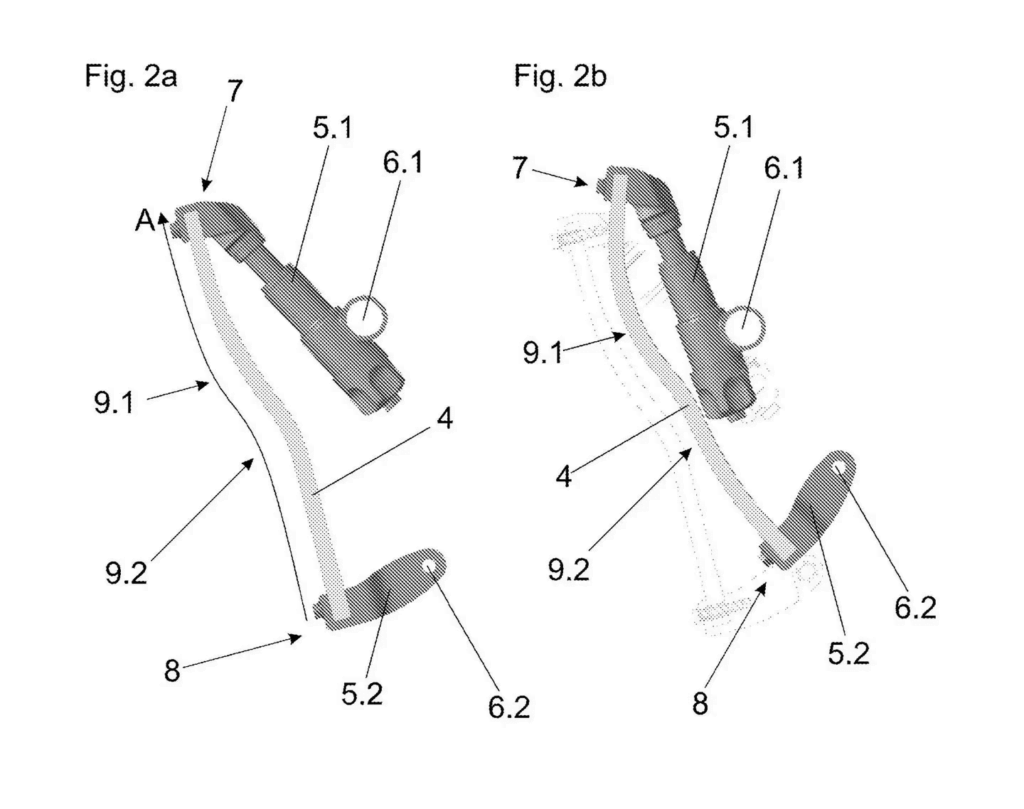 The patent for KTM's new design does not show a damper for the rear end, but it does confirm that a conventional damper would be used to control the rear suspension. However, this damper would have to be more compact or mounted differently in order to take advantage of the benefits of the leaf spring, which primarily involve the space it frees up. The patent suggests that this space could be used to improve parts of the powertrain such as the airbox, intake tract, or muffler, making them larger or more efficient. Additionally, the leaf spring design could provide more flexibility in the layout of future electric-powered motocross bikes.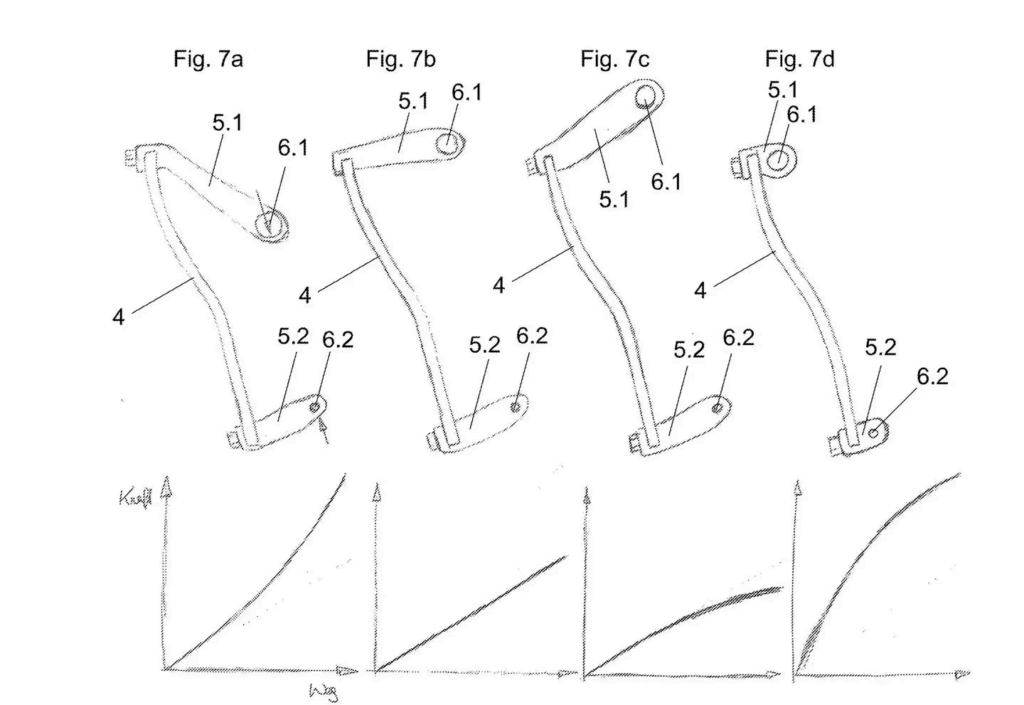 Source: Cycleworld
Please follow and like us: