Making his first appearance in the Supercross Futures event, Haiden Deegan will debut at Round 3 of AMA Supercross at Anaheim 2. This weekend marks the start of the 2023 Supercross Futures AMA National Championship with the first round taking place at Anaheim 2.
Qualifying will take place Friday and Saturday, with a 6 Minutes/Plus 1 lap main event taking place following the second 450 main event of the Triple Crown. You can view the full schedule below.
The class is filled with talented racers, including the debut of the Monster Energy/Star Racing Yamaha team of Haiden Deegan and Dax Bennick. The full schedule can be found below.
Supercross Futures Entry List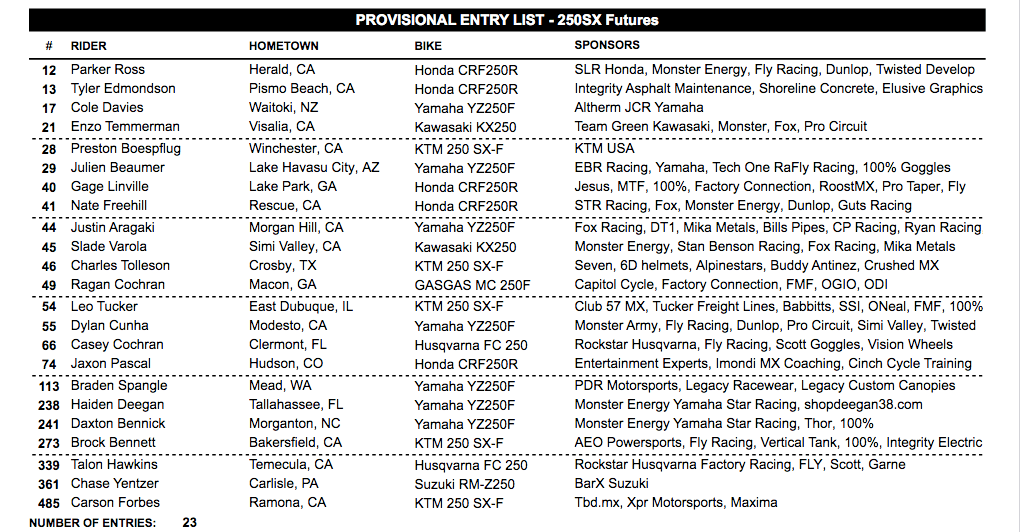 Race Day Schedule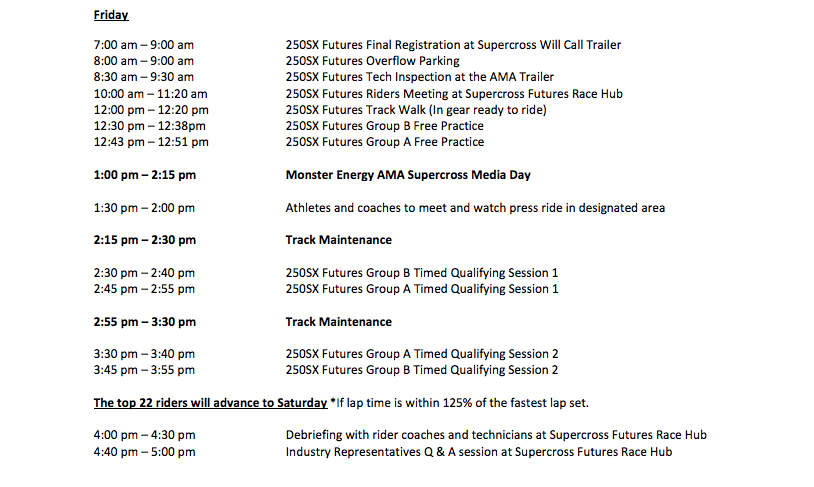 Please follow and like us: