Honda HRC rider Ken Roczen arrived at Unadilla today and immediately went for a little track walk to see how its looking. Roczen saw the changes and didn't hesitate to call out the Unadilla facility, explicitly as well.
Shortly after arriving at the Unadilla Motocross facility Roczen took to his socials to say this "I don't understand why awesome tracks have to be ruined with s*** dirt!? If you can even call all of this dirt… This track was perfect the way it was Unadilla!"
Roczen posted this with photos of Unadilla performing some track maintenance. So yes Unadilla made changes this year. The biggest one being bringing in foreign dirt and spreading it across the national track. They did this due to the past complaints about how dry and hard the facility had become.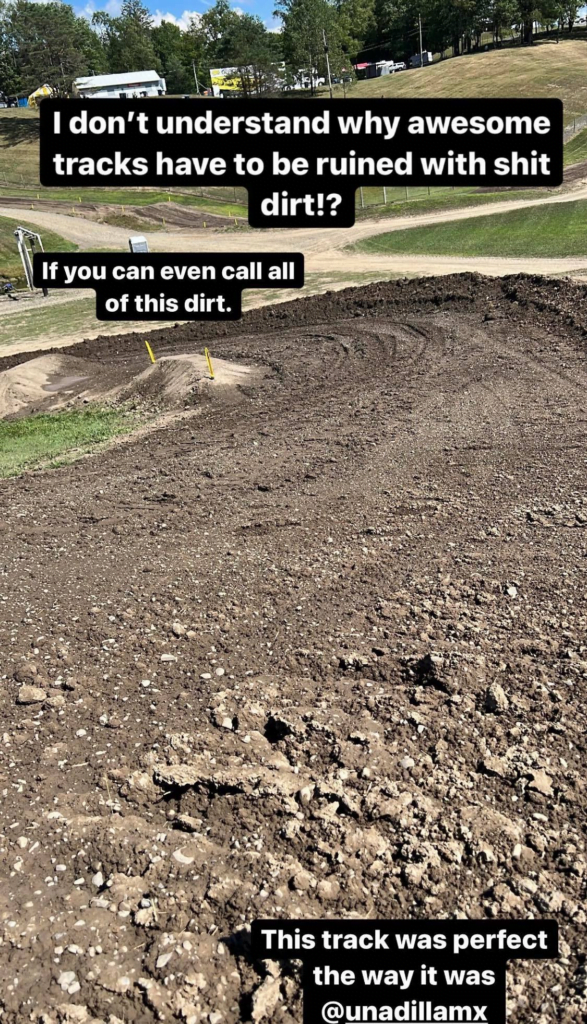 Unadilla has yet to respond to Roczens complaints, I'm sure other riders will comment on this soon. What do you guys think about Unadilla's decision to add foreign dirt? Should they have left it natural? Let us know what you think in the comments!
Please follow and like us: