Take a look at the Paris supercross on Saturday night as Antonio Cairoli, Romain Febvre, Marvin Musquin, Maxime Renaux and Chad Reed take on the American riders.
After a year off due to the, well…you know…the Paris Supercross is back this weekend in one of the world's coolest cities. This event started back in 1984 in Bercy (a suburb of Paris) and has moved a couple of times now but has settled into a still-new arena in the heart of Paris, France. There have been some adjustments. The race usually races over multiple nights, but this 2021 edition will be a Saturday-only event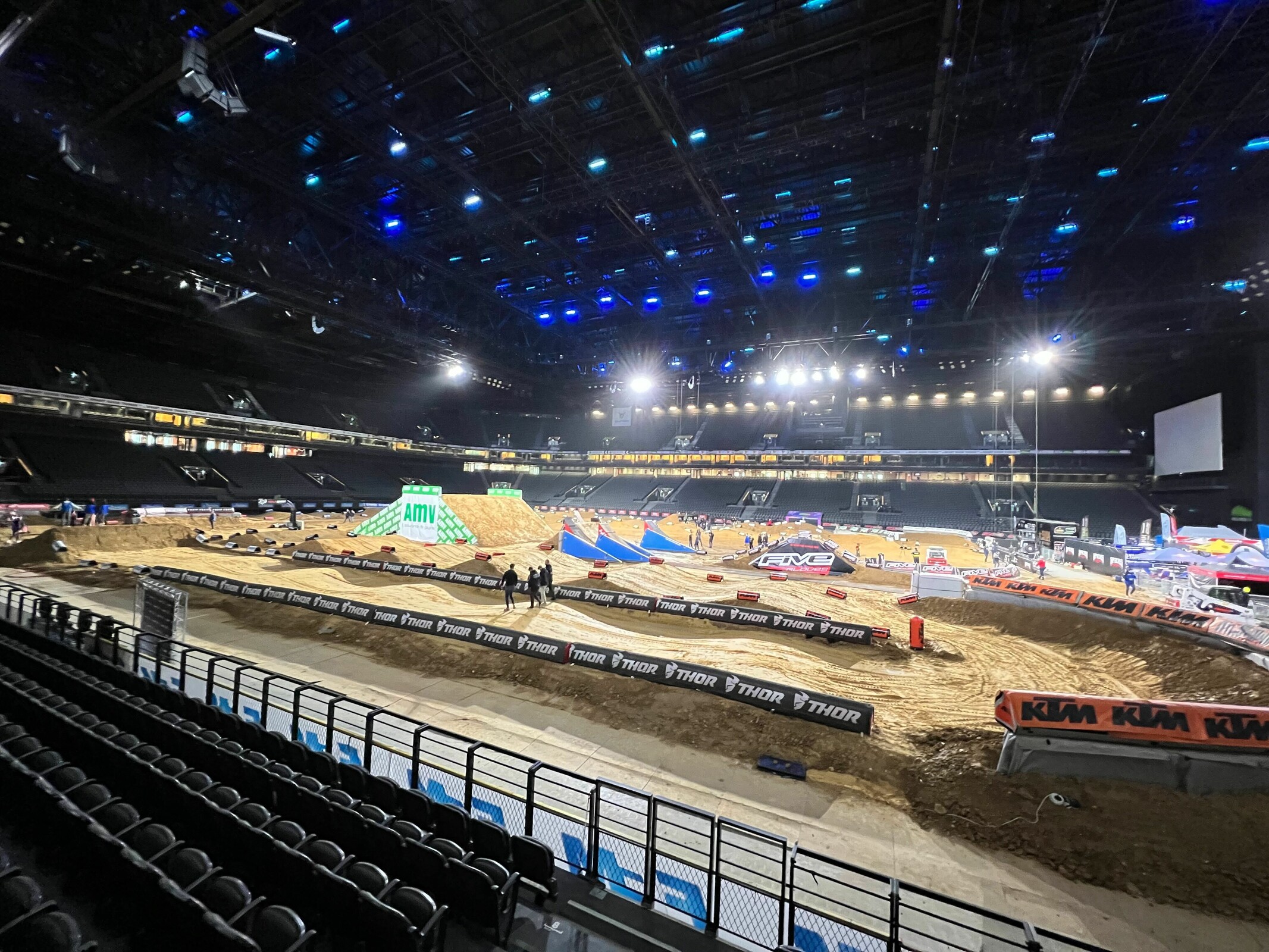 Schedule of events is as follows:
Opening ceremonies 2:30 p.m. Paris Time
Superpole for top 10 of time practice 450 class only
Determines gate position for Main 1
Main 1 (8 minute) gives points + determines gate position for Heat 2
Main 2 (8 minute) gives points + determines gate position for Heat 3
Main 3 (12 minute) gives points.
Each "Main" gives equal points for Overall ("King of Paris").
King of Paris = best score of the three races combined.
SX2: same format except all Mains are 7 minute
Time table in Europe Time
Saturday November 27, 2021

09h30 Essais FMX 45mn
10h25 essais pit-bikes 20mn
10h30 Ouverture salle
10h50 Essais chrono SX2 / 18mn
11h10 Essais chrono SX1 / 18mn
11h28 Fin des essais – réfection piste
12h15 Visite piste 14h30 Présentation du show
15h00 SX1 Superpole / 10 pilotes / 15mn
15h17 FMX Session 115h24 SX2 Manche 1 / 6mn+1T
15h37 SX1 Manche 1 / 8mn+1T15h53 Animations
15h58 Entracte 116h16 FMX Session 2 / All Tricks
16h25 SX2 Manche 2 / 6mn+1T16h38 SX1 Manche 2 / 8mn+1T1
16h53 JMB 30 ans déjà
17h06 Entracte 2
17h16 Hommage Antonio Cairoli
17h21 FMX session 3 / Best Tricks
17h36 SX2 Finale / 8mn+1T / Podium
17h55 SX1 Finale / 12mn+1T / Podium
18h15 Fin
Stream is live down bellow !
Please follow and like us: