The Defending Monster Energy Supercross Champion in 2020, Eli Tomac has appealed to bosses about track design and wants to see more opportunities for passing.
The three races in Arlington highlighted a propensity for 'one-line' circuits where passes ended up in crashes, and Tomac would like to see the return of dragon backs and longer rhythm sections.
"There are good and bad tracks. We could talk about whoops sections, I think there need to be two sections of whoops brought back into the game again, whether it's one short one, one long one," said the Monster Kawasaki man, speaking at Arlington.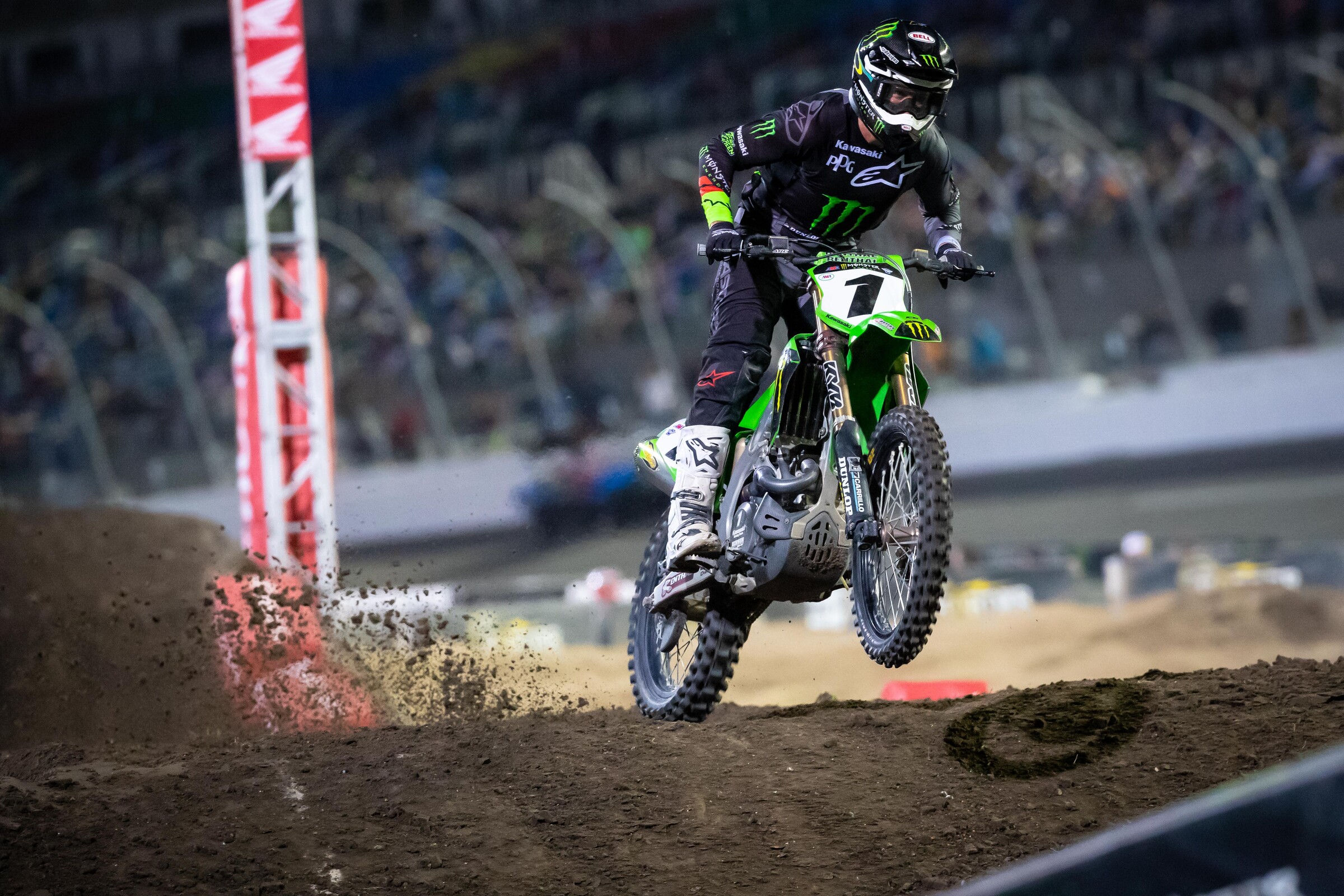 "We don't see dragon backs anymore, if we do they're the mellowest thing ever, where there's no consequence to missing or making that section. Long rhythm lanes always help. A lot of times, you get close to a guy and you can't make a pass because there's a shorter rhythm lane. So longer rhythm lanes, maybe another set of whoops.
"You have to have some 90-degree corners, but for the most part, they're never good and you never see passing in them. Like we saw tonight, there were bigger rhythm lanes, more options. We need to have that second line be an option too, that's important."
Please follow and like us: