Ken Roczen posted a video on social media tesing the Stark Varg Electric Dirt Bike in Barcelona on a Supercross track one day after he stormed back in Paris Supercross this past weekend to win all three main events in the second day of racing and capture King of Paris honors by just two points over Eli Tomac.
He won't be able race this bike at Anaheim 1, but it's cool to see him having fun riding different brands right now while he isn't under contract with anyone.
–
–
–
Little story on the 2023 Star Varg Model
Stark Future was founded in 2020 and is based just outside of Barcelona. Anton Wass is the CEO and Co-Founder of Stark Future. Immediately previous to founding Stark Future, Wass was the co-founder of the profitable XLMoto and Sledstore motocross e-commerce websites in Stockholm, working there for 11 years. During his run, he earned an MBA at Stockholm's Företagsekonomiska Institutet. Unquestionably, Wass is a successful marketer and someone involved in motocross.
In less than two years, Stark Future is claiming to have built a highly disruptive motocrosser—the Varg, which is "Strong Wolf" in Swedish. "The industry has set their benchmarks for combustion-engined motorcycles, and it focuses on minor incremental steps each year," according to a Stark spokesman. "Stark Future has blown this outdated and environmentally unfriendly standard away from the track. The company want to take motocross out of the rut and have analyzed and beaten every yardstick there is."Stark says the battery has a 6 kWh capacity and weighs 32 kilograms (just over 70 pounds). Stark also claims the air-cooled motor delivers peaks of 80 horsepower and 69 ft-lbs of torque (the spec sheet claims 938 Nm, which clearly leaves out a decimal point). Range fluctuates from 35 minutes at MXGP race speeds (about the same as a full tank of gas) to "six hours of easy trail riding." Recharging is claimed to take "one-to-two hours," rather than providing a fixed number and charging requirements.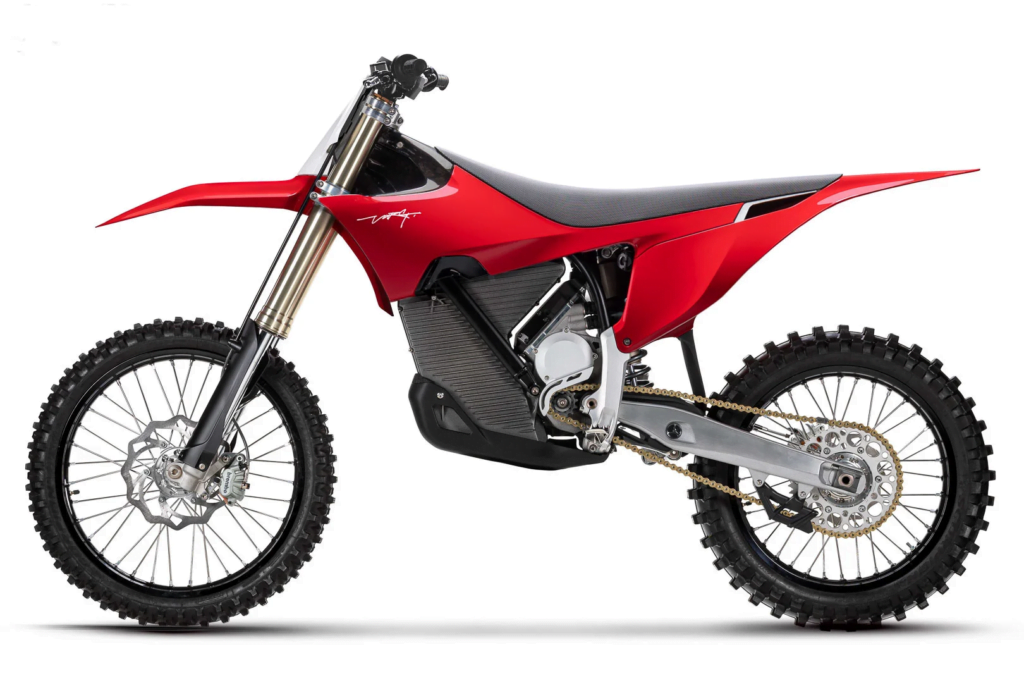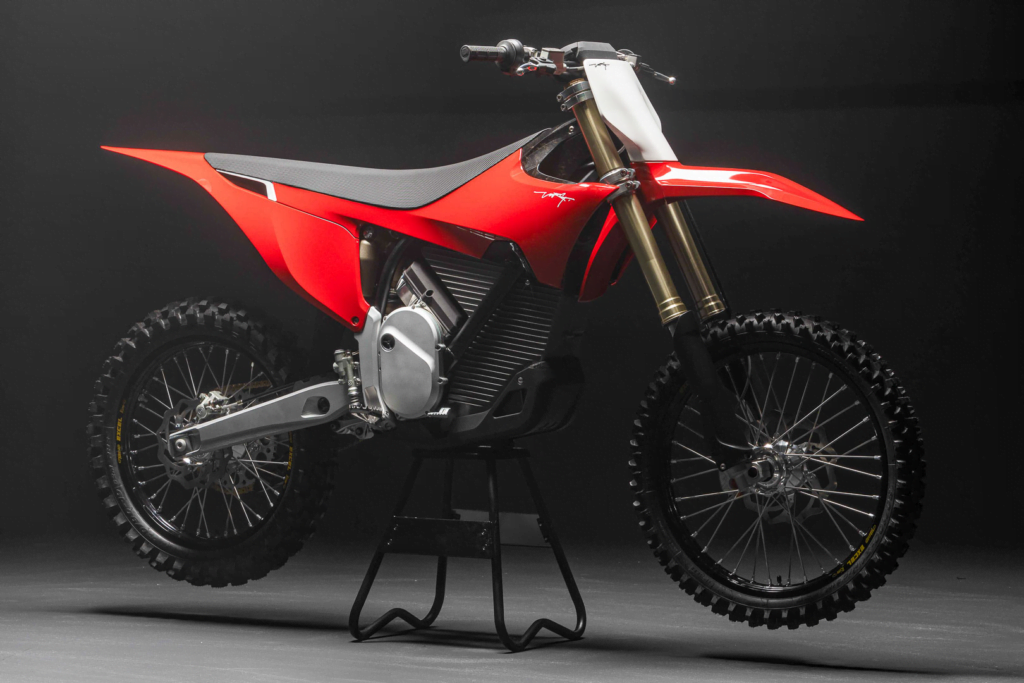 Please follow and like us: